Introducing Career Coach
Mar
28
2013
Piedmont Technical College is pleased to introduce Career Coach, a tool designed to help you find a good career by providing the most current local data on wages, employment, job postings, and associated education and training. Powered by ZIP code-level labor-market data** and real-time job postings from Indeed.com, Career Coach was designed to be a self-guided resource for jobseekers that requires zero assistance to navigate.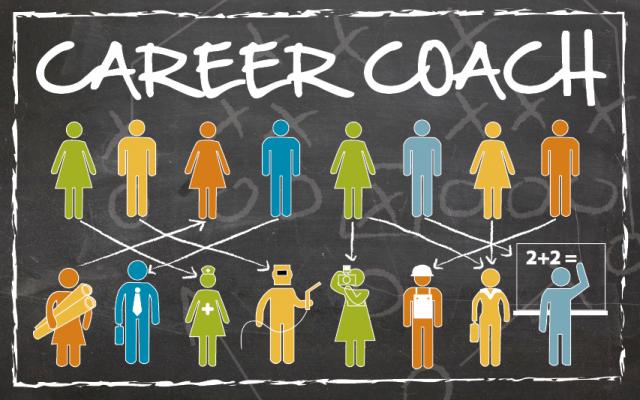 What Does it Do?
Have you ever wondered about how to get started in a specific career? Like a web developer or a nurse? Career Coach tells you the training you need, as well as the best jobs in the area and the salary you can expect to make.
Through a simple keyword search, students and any visitor to the College's website can learn about the employment prospects of careers they want to research. The real-time information is customized to the College's geographic region and includes detailed wage estimates and up-to-date job postings associated with any career.
If a career doesn't look like the right fit, individuals can search for similar jobs and see the largest skill gaps to fill to move to that career. They can also search for careers based on the college's top training programs — or the program or major they are interested in.
What Can I Learn?
Career Coach generates four pieces of data to help jobseekers find good careers: earnings, the local employment outlook, job postings, and local education and training programs for that occupation.
1. Earnings:
Is the job worth the effort?
Career Coach shows the regional wage for each occupation, which provides a general sense of the earning potential of different careers.
2. Employment Trends:
What's available locally?
Career Coach displays the total number of jobs and recent trends for the selected occupation to help jobseekers understand how many people actually do "X" in the area and if the job is growing, declining, or holding steady.
3. Education and Training:
What's the next step?
When you've found a career you might be interested in, Career Coach links directly to training information if it's available in the region, so you can learn about how to get started on the path to the job that looks like a fit for your goals.
4. Job Postings:
Who's hiring?
Career Coach also includes regional job openings for each career by using Indeed.com data, a database of jobs for our area. So while you're looking into earnings and employment numbers for each career, you can also take a look at what actual job postings look like, and see related career information.
** EMSI data is updated quarterly with data collected from nearly 90 state and federal sources, including our state QCEW data. EMSI removes suppression and fills in holes in the data, making it the most complete and accurate labor market information available in the US. Which is why state WIB/DOL data providers throughout the country use EMSI's data and why publications like the Wall Street Journal, New York Times, and Forbes have cited EMSI data.