Video Consortium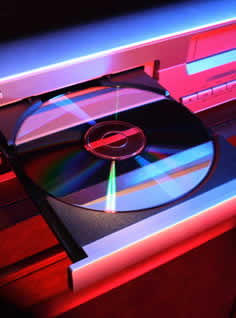 Expand your professional development "toolkit" by joining the Piedmont Technical College Continuing Education Video Consortium.
With access to over 300 training videos and DVDs, you will be able to deliver training on a number of critical topics cost effectively.

Membership
What's the greatest benefit of membership? Great training resources at a very low price! With first year membership of $399 and annual renewals of $299, your investment pays off with the use of the very first video! New releases of professional training videos cost anywhere from $495 to thousands of dollars. Make your budget work for you by joining the PTC Continuing Education Video Consortium today!
Download the membership form to subscribe. »
Browse our extensive Video Catalog. »

What will membership do for me?
Your membership provides ready access to over 290 high quality training videos/ DVDs

You will have up-to-date training materials in diverse areas, including change management, communication, sexual harassment, legal issues, leadership and supervisory skills, motivation, quality, ISO 9001, diversity, safety, customer service and team building at your fingertips

Gives you the opportunity to use behavior modeling through video examples

Why should I join?
Saves you time. Providing just-in-time training can be traumatic!
Saves you money. For less than the cost of one video, you can check out the latest and most updated videos on essential topics.
New membership ($399)

Annual Renewal ($299)
Stretches your training dollars. Avoid the recurring cost of video rental and purchasing in an attempt to access the latest and most effective training videos.
Empowers your staff. Training videos present new ideas from other leaders in the field and are often a new and refreshing addition to common training.
Adds zest to your training sessions. Use the videos you access for large or small groups of employees at any level in your organization.
How does it work?
Select your videos from o​ur comprehensive list. We will provide you a complete listing of the hundreds of videos we have available.
Reserve you​r video for a specific date/time. Let us know when you will need the video(s). It is helpful if we are aware at least 48-hours in advance)
Local Pick up​/Delivery. Videos/DVDs can be picked up at the Continuing Education office on the Greenwood Campus of PTC or can be delivered to any of the 6 Piedmont Technical College County Centers (Abbeville, McCormick, Laurens, Edgefield, Newberry, Saluda) for local pick up.
Return the videos/​DVDs. Once you are finished with a video/DVD simply return it by dropping it off at the same location from which it was picked up.
Make your next selections immediately. After dropping off your returns, you may make your next selections immediately.
Contact Information