Graduation
Select an events category: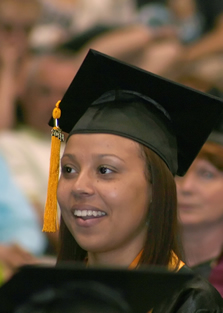 Commencement exercises will begin at 7 p.m. at the Finis Horne Arena at Lander University, and graduates as well as guests are encouraged to arrive early. Once occupancy reaches capacity, additional guests will not be permitted to enter.
The principal speaker for the event will be Robbie Templeton, chairman of the Greenwood County Council.
A special feature of commencement exercises will be recognition of top graduates from Abbeville, Edgefield, Greenwood, Laurens, McCormick, Newberry and Saluda Counties. Dr. Ray Brooks will also announce recipients of the prestigious Presidential Medallion awards.
The event is open to the public at no charge.