Profiles - Engineering Technology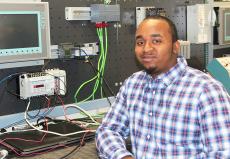 Electronic Engineering Technology
Jeremy Houchins grew up taking his toys apart to see how they worked. He never thought he could parlay that into a career. "When I graduated from high school, I was pretty lost," said Houchins. "I knew I had to go to college, but I didn't know what I wanted to do." The...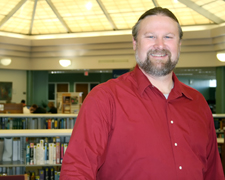 Mechanical Engineering Technology
Currently: N.C. State University
After getting his start at Piedmont Technical College, Jode Robinson is on his way to becoming a nuclear engineer. Robinson spent many years as a cable TV supervisor, and knew that he was ready for a change. "I had a lot of people telling me I needed to go back to school to be an...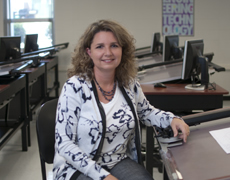 Engineering Graphics Technology
Currently: Lead Engineer at Eaton
Tabby Davis is making her mark in the traditionally male-dominated world of engineering. As a lead engineer for Product Applications at Eaton, Davis often finds herself the only woman in the room, providing technical training around the world. But, her journey began in a non-traditional way. "...