$50 for 50 Years
Piedmont Technical College is currently celebrating 50 years of service and innovation in the region.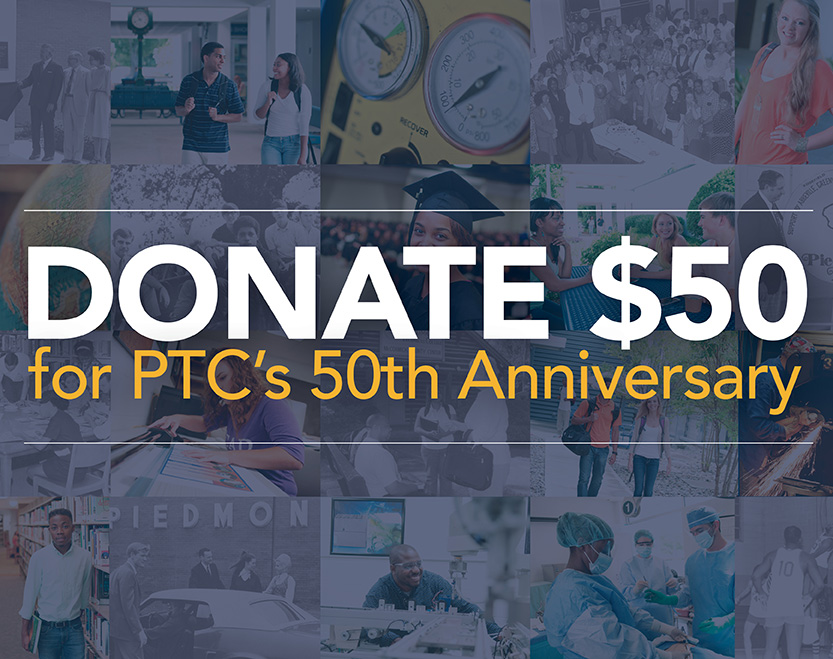 As part of that celebration, we wanted to give you an opportunity to impact the lives of current and future students. For this reason, we are launching a campaign to raise $50 from at least 300 individuals or groups by December 15, 2016.
With the money collected, we hope to endow the 50th Anniversary Scholarship which will help provide affordable access to education for Piedmont Tech students for the next 50 years and beyond.
We invite you to help us commemorate this anniversary with the formation of this new scholarship. Make your contribution below.
Make Your Contribution Below