General Technology - Pharmacy Technology (A.A.S.)
Graduates of the Pharmacy Technology program must complete the following courses to earn an Associate in Applied Science with a major in General Technology. The minimum total credit hours required is 76.
In addition to the skills acquired to become a pharmacy technician, students will learn to read medication orders, mix parenteral medications, assemble unit-doses of medications and prepare 24-hour patient medication carts. Students will also learn proper labeling for oral and parenteral medications. In order to become a state certified pharmacy technician, the student must earn the Pharmacy Technician diploma, work 1,000 hours as a registered pharmacy technician, and pass the Pharmacy Technician Certification Exam (PTCE) administered by the Pharmacy Technician Certification Board (PTCB).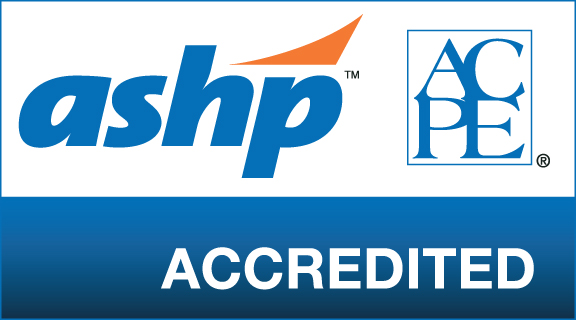 The Pharmacy Technician program is accredited by the American Society of Health Systems Pharmacists (http://www.ashp.org) 4500 East-west Highway, Suite 900, Bethesda, MD  20814.
>>ASHP Pharmacy Technician Program Standards
Admission: There is no longer an application to be admitted into the clinical phase of the Pharmacy Tech program. Students who are interested in enrolling in the program should complete a Statement of Intent. Once this form is complete, the Program Director will contact you to verify that you are program ready. Once verified, students will be enrolled in the program on a first-come, first-served basis.
Students are required to be American Heart Association CPR certified in BLS during the clinical phase of the program.
Required Courses
GENERAL EDUCATION
Credit Hours
Minimum 18 credit hours
 
CPT 101
Introduction to Computers
3.0
ENG 101
English Composition I
3.0
MAT 102
Intermediate Algebra
3.0
PSY 201
General Psychology
3.0
 
Elective Humanities/Fine Arts
3.0
 
Elective Natural Science/Math
3.0
 
 
 
PRIMARY SPECIALTY
Credit Hours
AHS 102
Medical Terminology
3.0
PHM 101
Introductory to Pharmacy
3.0
PHM 110
Pharmacy Practice
4.0
PHM 113
Pharmacy Technician Math
3.0
PHM 202
Pharmacological Anatomy & Physiology
4.0
PHM 114
Therapeutic Agents I
3.0
PHM 152
Pharmacy Technician Practicum I
2.0
PHM 164
Pharmacy Technician Practicum II
4.0
AHS 106
Cardiopulmonary Resuscitation
1.0
PHM 124
Therapeutic Agents II
3.0
PHM 118
Community Pharmacy Seminar
1.0
PHM 103
Pharmacy Law & Ethics
2.0
PHM 173
Pharmacy Technician Practicum III
3.0
AHS 116
Patient Care Relations
3.0
 
 
 
SECONDARY SPECIALTY
Credit Hours
ACC 101
Accounting Principles I
3.0
MGT 150
Fundamentals of Supervision
3.0
MGT 201
Human Resource Management
3.0
MKT 135
Customer Service Techniques
3.0
 
 
 
OTHER COURSES REQUIRED FOR GRADUATION
Credit Hours
AHS 205
Ethics and Law for Allied Health Professions
3.0
PSY 203
Human Growth and Development
3.0
 
 
 
Total Credit Hours: 76.0
Updated 5/6/2017
Advisement Information
Program notes
Students who are pursuing or have earned a diploma in Pharmacy Technology may complete additional general education courses and classes in a secondary technical specialty, as outlined above, to earn an Associate of Applied Science in General Technology.

Click here for information about the Pharmacy Technology Diploma.
Notes about individual classes
The English required for this program is ENG 101.  Students will follow this progression, with their starting point being determined by their placement test scores:  ENG 032/012 and/or RDG 032/012 (or RWR 032/012) > ENG 100 and/or RDG 100 (or RWR 100) > ENG 101.

The math required for this program is MAT 155.  Students will follow this progression, with their starting point being determined by their placement test scores:  MAT 032/012 > MAT 155.

Developmental and transitional classes, if needed, should be taken first.
Semester-by-semester graduation plan
Students may take general education and secondary specialty classes toward an associate degree in General Technology while waiting to start Pharmacy Technology coursework.  Contact Clay Sprouse, Program Director of the Pharmacy Technology program, for an individualized semester-by-semester graduation plan.
Contacts
You can find the name of your assigned academic advisor by reviewing Degree Works, your Class Schedule, or by visiting the Advising webpage.

Please email advising@ptc.edu if this Advising Guide needs to be corrected or updated.
Advisement Information updated/reviewed 10/2018.