Pharmacy Technology (D.A.S.)
Graduates of the Pharmacy Technology diploma are health care professionals who assist the pharmacist in a hospital or community setting to provide quality health care related to medication administration.
In addition to the skills acquired to become a pharmacy technician, students will learn to read medication orders, mix parenteral medications, assemble unit-doses of medications and prepare 24-hour patient medication carts. Students will also learn proper labeling for oral and parenteral medications. In order to become a state certified pharmacy technician, the student must earn the Pharmacy Technology diploma, work 1,000 hours as a registered pharmacy technician, and pass the Pharmacy Technician Certification Exam (PTCE) administered by the Pharmacy Technician Certification Board (PTCB).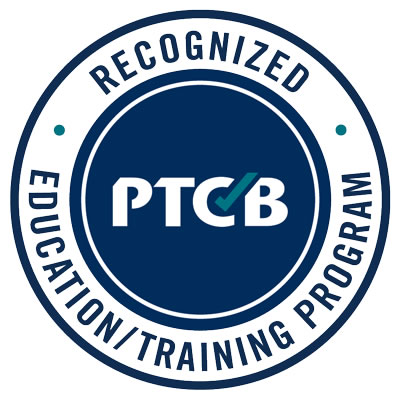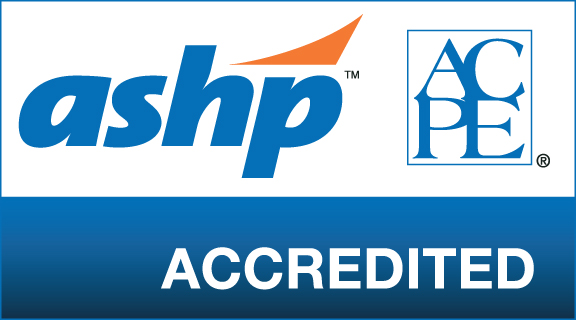 The Pharmacy Technology program is accredited by the American Society of Health-System Pharmacists (http://www.ashp.org) 4500 East-West Highway, Suite 900, Bethesda, MD  20814.
>>ASHP Pharmacy Technician Program Standards
Students are required to maintain a current American Heart Association "Basic Life Support" certification throughout the major studies courses. Prior to beginning the clinical phase of the pharmacy technology program, the student must complete MAT 152, MAT 101 or have the appropriate test scores.
Note: Drug Testing and Background Check will be completed during the first semester.
Required Courses
GENERAL EDUCATION COURSES
 
Courses
 
Credit Hours
ENG 101
English Composition I
3.0
MAT 155
Contemporary Mathematics 
3.0
PSY 103
Human Relations OR
3.0
PSY 201
General Psychology
3.0
 
 
 
Subtotal
 
9.0
 
 
 
REQUIRED CORE SUBJECT AREAS
 
PHM 101
Introduction to Pharmacy
3.0
PHM 103
Pharmacy Law and Ethics
2.0
PHM 110
Pharmacy Practice
4.0
PHM 113
Pharmacy Technician Math
3.0
PHM 114
Therapeutic Agents I
3.0
PHM 118
Community Pharmacy Seminar
1.0
PHM 124
Therapeutic Agents II
3.0
PHM 152
Pharmacy Technician Practicum I
2.0
PHM 164
Pharmacy Technician Practicum II
4.0
PHM 173
Pharmacy Technician Practicum III
3.0
PHM 202
Pharmacological Anatomy & Physiology
4.0
 
 
 
Subtotal
 
32.0
 
 
 
OTHER COURSES REQUIRED FOR GRADUATION
 
AHS 102
Medical Terminology
3.0
AHS 116
Patient Care Relations
3.0
 
 
 
Subtotal
 
6.0
Total Credit Hours
47.0
Program Student Learning Outcomes
Purpose Statement
The mission of the Pharmacy Technology program is to provide an economically flexible didactic and clinical competency based curriculum which provides students from diverse backgrounds the opportunity to master skills required to enter the entry-level job market in community and hospital pharmacy settings. This diploma program also strives to assist students in achieving personal and professional goals as well as instill life-long learning values.
Program Student Learning Outcomes:
Demonstrate knowledge and understanding of the pharmacy department, technician duties and responsibilities.
Demonstrate knowledge of pharmacy/medical terms, abbreviations, and symbols used in prescribing and dispensing medication.
Demonstrate procedures for manufacturing, packaging and labeling of drug products.
Perform calculations for dosage.
Demonstrate knowledge of dosage, route of administration and dose forms.
Perform dispensing of controlled substances as per federal and state guidelines.
Demonstrate institutional and ambulatory drug preparation and distribution.