Health Science Transfer Program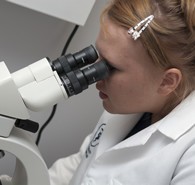 The Health Science Transfer program provides the general education competencies students need as a basis on which to build technical knowledge and skills in a variety of health care careers.
By working closely with an advisor, students can select options in Medical Laboratory Technology, Physical Therapy Assistant or Dental Hygiene. Successful completion of the core requirements and the selected advising option will qualify students to be considered for a one-plus-one program leading to an Associate in Applied Science degree at Greenville Technical College.
Those interested in one of the one-plus-one programs is required to attend a Career Talk orientation session at Greenville Technical College. It is recommended that the applicant do this prior to enrolling in classes at Piedmont Tech, or as early as possible during the first semester. Call Greenville Tech at (864) 250-8195 for Career Talk dates and times.
For a listing of the required courses, click here.
Career Information
Physical Therapy Assistants help physical therapists in providing physical therapy treatments and procedures. They may, in accordance with State laws, assist in the development of treatment plans, carry out routine functions, document the progress of treatment, and modify specific treatments in accordance with patient status and within the scope of treatment plans established by a physical therapist.
Dental Hygienists clean teeth and examine oral areas, head and neck for signs of oral disease. They may educate patients on oral hygiene, take and develop x rays or apply fluoride or sealants.
Medical Laboratory Technicians perform routine medical laboratory tests for the diagnosis, treatment, and prevention of disease. They may work under the supervision of a medical technologist.
For more information about careers, visit Career Onestop for an overview of South Carolina and National earnings statistics, and Piedmont Technical College's Career Tracks page for more in-depth information about this program. For national career information, visit Virtual Career Network.