Quickskills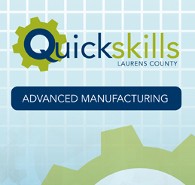 In direct consultation with employers in our region, PTC has designed several programs that will prepare you directly for entry-level employment in two semesters or less. These credentials are stackable—they'll allow you to get to work quickly, then continue your studies when you're ready to advance.
Career Options:
After completing one or more of these programs, you'll be qualified for the following entry-level positions, such as:
Assembly Operator
CNC Machinist
Quality Technician
After completing one of these certificates, you'll be qualified to start work in jobs that employers are ready to fill today. And when you are ready to make the move to extend your training, you can apply these credits to other programs at PTC.
Locations: