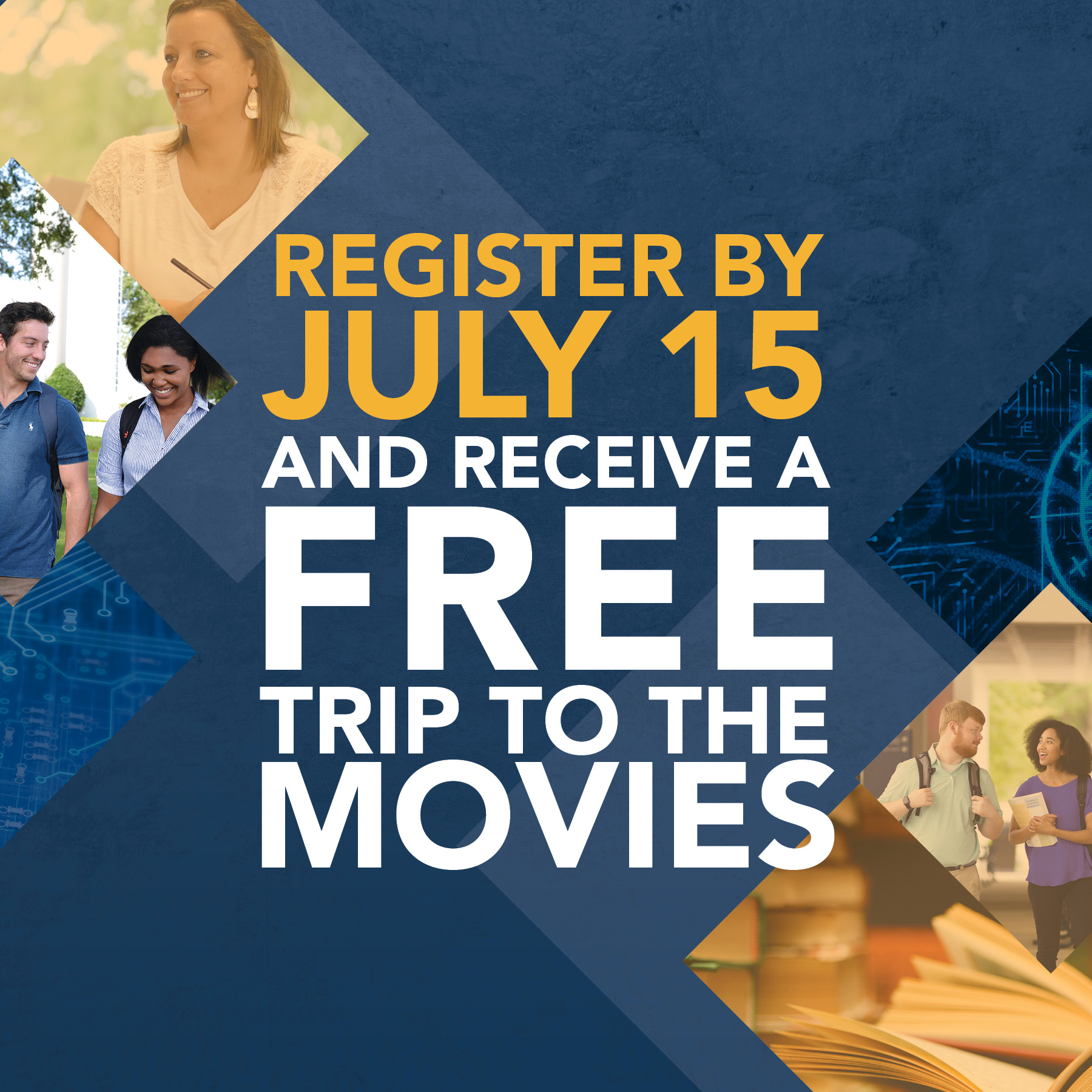 You've accomplished something really special with your recent high school graduation. So, we'd like to help you celebrate. If you are a 2021 high school graduate and you register for classes at Piedmont Technical College by July 15, we would like to offer you a free trip to the movies. 
For the free offer you can choose between two movies, two theaters and two different dates. The offer includes:
Admission for one registered 2021 high school graduate and a guest.
One refillable 16 oz. drink for each participant.
One refillable box of popcorn for each participant.
Event Dates and Details
July 30 - Greenwood's Premiere Cinema
Movies: Marvel's Black Widow or Space Jam: A New Legacy
Check-in: 9:45 a.m.
Movie Start Time: 10:30
July 26 – Capitol Theatre and Café in Laurens County
Movie: Marvel's Black Widow
Check-in: 9:45 a.m.
Movie Start Time: 10:30
How do I qualify for the free movie offer?
To get started, schedule an appointment with an Admissions counselor to complete your enrollment steps. After you register, we will email you a sign-up form for the event. If you are already registered for fall classes, we will be sending more communication about the event on July 1. 
Get more when you register early
In addition to the movie promotion, we are expanding on our mission to provide a high quality, affordable college option in our community by adding a new offer for students attending this fall.
New and Current students who register for fall classes by July 15, will receive a $300 bookstore voucher. The voucher can be used to purchase books, tools and other supplies needed to complete their coursework.