One Book One College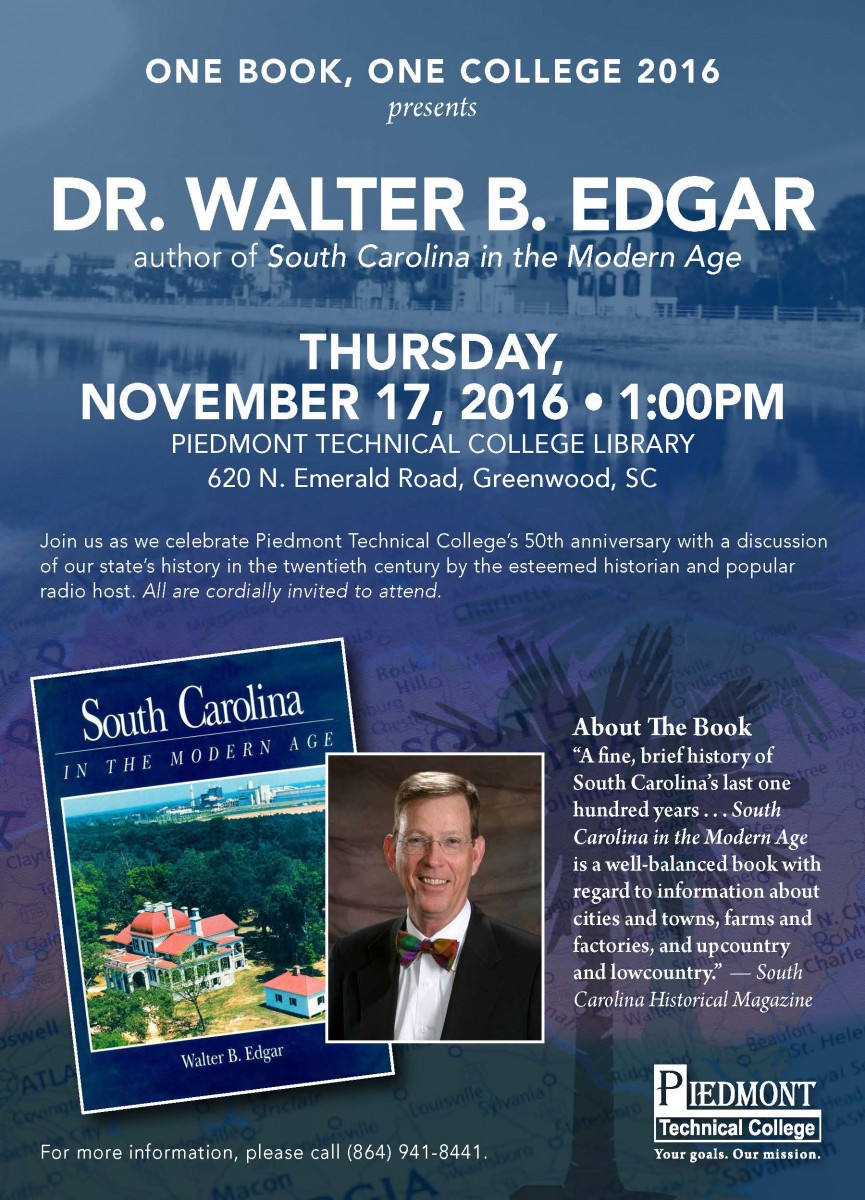 Piedmont Technical College celebrates One Book, One College, an annual event that encourages the community to come together for the love of reading to focus on one literary work.
This year, the focus will be: South Carolina in the Modern Age by Dr. Walter B. Edgar.
Join us as we celebrate Piedmont Technical College's 50th anniversary with a discussion of our state's history in the twentieth century by the esteemed historian and popular radio host. A fine, brief history of  South Carolina's last one hundred years . . . South Carolina in the Modern Age is a well-balanced book with regard to information about cities and towns, farms and factories, and upcountry and lowcountry
Events
Author Presentation: - Dr. Edgar will be speaking Thursday, November 17 at 1 p.m. in the PTC Library.