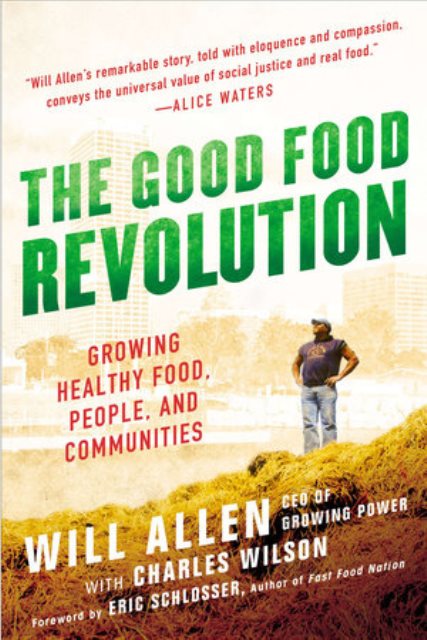 Piedmont Technical College celebrates One Book, One College, an annual event that encourages the community to come together for the love of reading to focus on one literary work. The title selected for 2019:
The Good Food Revolution: 
Growing Healthy Food, People, and Communities
by Will Allen
After retiring from successful careers in professional basketball and the corporate world, Will Allen bought a two-acre plot outside Milwaukee's largest public housing project and built the country's preeminent urban farm - a food and educational center that now produces enough food year-round to feed thousands. 
EVENTS 
April 1-April 30 (all month long) in the PTC Library:  Seed Exchange
The PTC Library will sponsor an ongoing seed exchange of easy-to-grow and heirloom seeds to share with guests. Everyone is encouraged to take a packet and to leave a packet for someone else.
April 8, 12:30 p.m. in the PTC Library:  Stephanie Turner, Director of the Uptown Market
Stephanie will discuss the impact the market is having on our community.
April 25, 12:45 p.m. in the PTC Library:  Daniel Greenwell, PTC Horticulture Program Director
Greenwell will give advice on how to select and plant quality plants from the garden center.
April 30, 12:45 p.m. in the PTC Library:  Roundtable Discussion of the Book
All interested readers are invited to come and share insights they gained from the book, raise questions and discuss the book with others who also read and enjoyed it.