One Book One College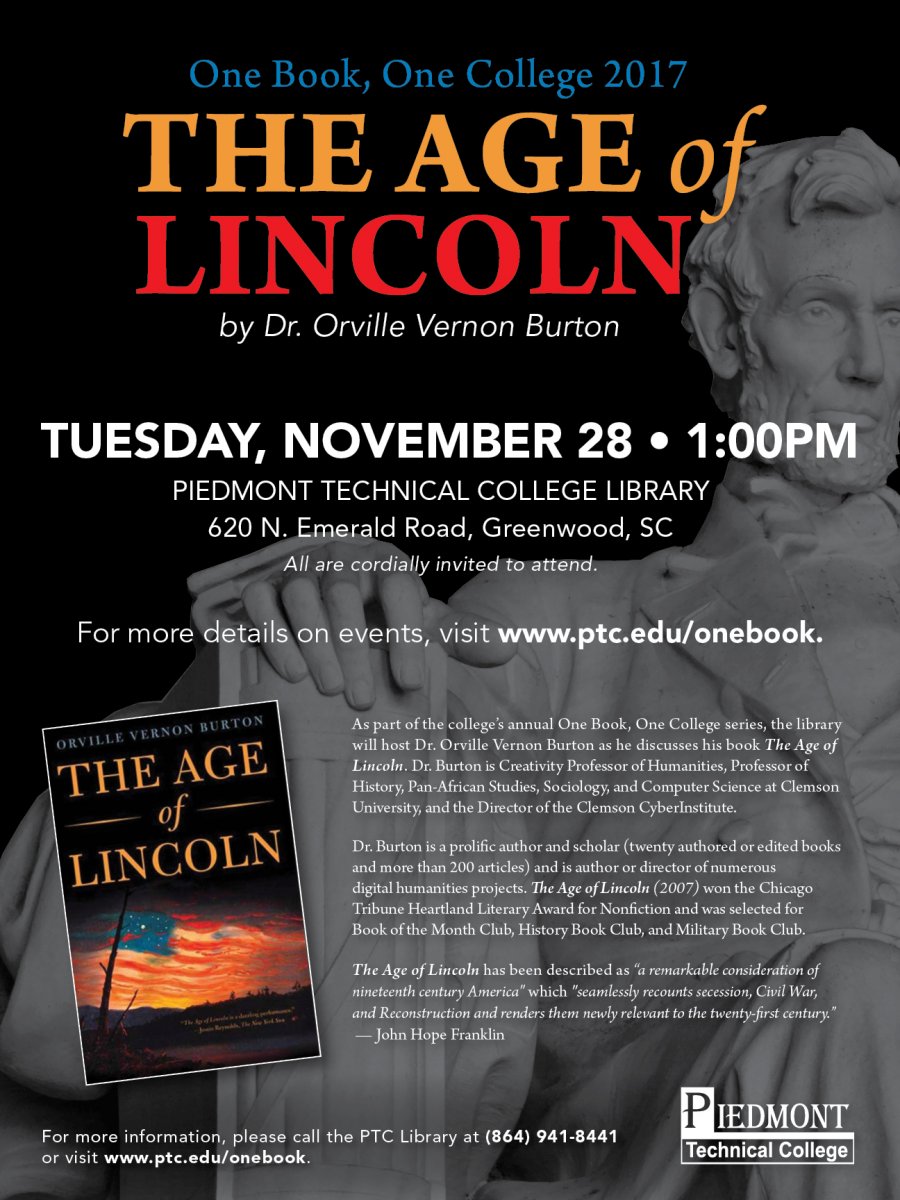 Piedmont Technical College celebrates One Book, One College, an annual event that encourages the community to come together for the love of reading to focus on one literary work.
This year, the focus will be: The Age of Lincoln by Orville Vernon Burton.
The Age of Lincoln (2007) won the Chicago Tribune Heartland Literary Award for Nonfiction and was selected for Book of the Month Club, History Book Club, and Military Book Club.  John Hope Franklin, in reviewing the book, wrote the following:  "A remarkable reconsideration of nineteenth century America, The Age of Lincoln seamlessly recounts secession, Civil War, and Reconstruction and renders them newly relevant to the twenty-first century."
Events
Author Presentation: - Dr. Burton will be speaking Thursday, November 28 at 1 p.m. in the PTC Library.