Ready to Work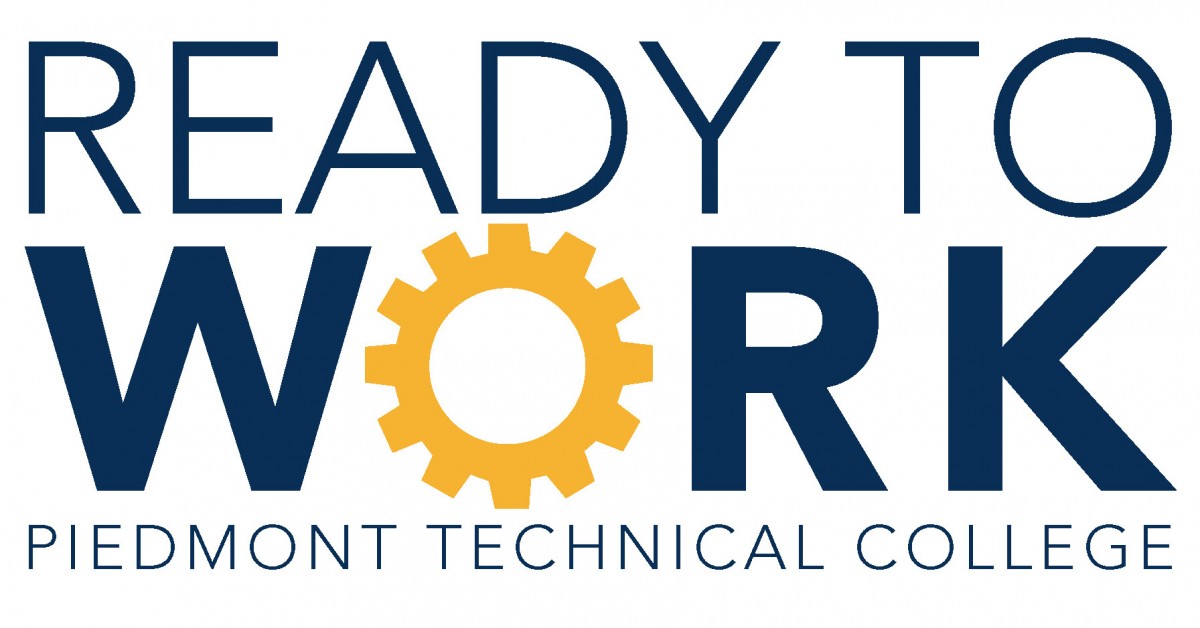 If you've had some challenges that are preventing you from finding employment, Piedmont Technical College's "Ready to Work" program is designed to help. The program is your pathway to well paid, highly skilled careers in manufacturing.
What is Ready to Work?
How do I start?
Take the first step today. There are two easy ways to get started:
Call (864) 941-8400 for more information.

Or attend a free orientation session. Sessions are offered every Tuesday at the Continuing Education office at 10:30 a.m. & 5:30 p.m.
It's a 3 step program leading to great careers:
A three-week job readiness workshop
A certificate program in manufacturing
An associate degree in Machine Tool Technology or Mechatronics Technology
We're with you every step of the way. You'll:
Receive personalized guidance from qualified instructors
Connect with services related to record expungement
Get access to GED Preparation services
Meet with HR managers from area companies who are hiring
How much does Ready to Work cost?
The first two steps of this program are free for qualifying participants**—a $2,000 value.
Those who enter the third phase of training are eligible to receive up to $1,500 in scholarship money to offset the cost of tuition. Plus, participants have access to the same types of financial aid available to all students.
What are the basic requirements?
Must be at least 18 years old.
Be a South Carolina resident. Priority will be given to residents in PTC's 7-county service area.
Able to meet physical requirements of the program.
Able to follow instructions provided at your application appointment.
Must also:
Complete the WorkKeys job skills assessment.
Complete a drug screen.
Complete an SC SLED (www.sled.sc.gov) or national background check. Applicants with background issues may still be eligible to participate in this program.
***Background Check and Drug Screening may be done on your own OR for a $55 non-refundable fee payable to Piedmont Technical College at the time of orientation. This amount will be credited toward tuition for those who continue on to the third phase of training.
How do I apply?
Call (864) 941-8400 to start the application process.
Attend a scheduled Orientation Session to meet with Program Managers regarding program specifics.
Orientation sessions are offered every Tuesday at the Continuing Education office (313 North Emerald Rd. – Between Dollar General & ManPower) – Identical sessions offered at 10:30 a.m. & 5:30 p.m.