Training for Businesses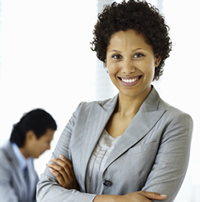 PTC offers customized contract training solutions designed to deliver maximum return on investment, keeping your company abreast of new ideas and changes in your industry. 
These results-driven programs are convenient and affordable. We offer courses at all seven of our campus locations, and on-site delivery for those who require even more flexibility.
Areas of Training
Find below a listing of courses we commonly offer to businesses throughout our region. If you have a need that isn't listed below, please contact us to discuss your training needs. We can develop a customized course that meets the requirements of your organization. 
Quickskills »
Prepare directly for entry-level employment in two semesters or less. 
Computer Skills »
Be sure your employees have the latest skills to perform their jobs effectively. 
Health and Safety »
Ensure the safety and well-being of your employees, and compliance with regulations.
Leadership & Communication »
See how investing in your employees' leadership potential can make a difference in your business. 
Quality Improvement »
Remain a step ahead by improving the quality of your product and processes.
Professional Development »
Relationship Building, Interpersonal Relations and more. 
LEAN Manufacturing »
Increase productivity, improve process, save time, and impact your bottom line. 
Industrial Maintenance »
Blueprint reading, forklift safety and driving, welding skills, crane and hoist operation and more.
 
Why choose Piedmont Technical College?
Content and instruction is completely customized to meet your needs. 
Experienced instructors who are experts in their subject areas
Valuable cost savings for your training budget
Classes can be held on location, or at one of our seven campus facilities
Industry-specific assessments and examples are available
Professional Continuing Education staff with over 100 years of combined experience