FAFSA Week 2017
April 24, 2017

to

April 28, 2017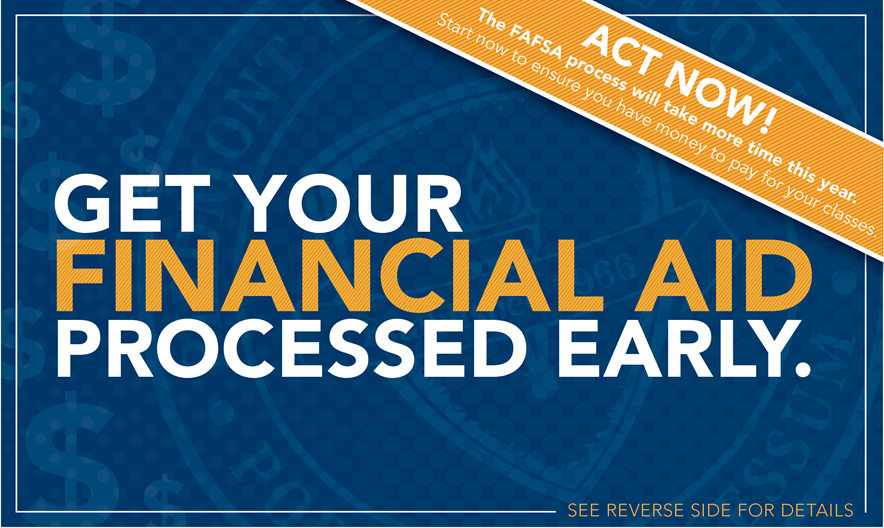 Join us for FAFSA Week, April 24-28.
We know that navigating the financial aid process can be complicated. We're here to help. 
Stop by the Enrollment Center on our Greenwood Campus to have your questions answered on the spot. Get assistance with completing your FAFSA, and learn more about available grant, scholarship and loan programs. 
When and Where:
April 24-28, 2017
Drop-in:
Monday - Thursday: 8:30am-6pm
Friday: 8:30am-4pm
Enrollment Center, Lex Walters Campus-Greenwood
What to Bring:
A Photo ID
Your 2015 tax return (and your parents', if you're under 24)
If you haven't already done so and would like to get started, you can complete your FAFSA online at www.fafsa.gov.
For more info, contact Financial Aid at (866)283-7931.