Graduation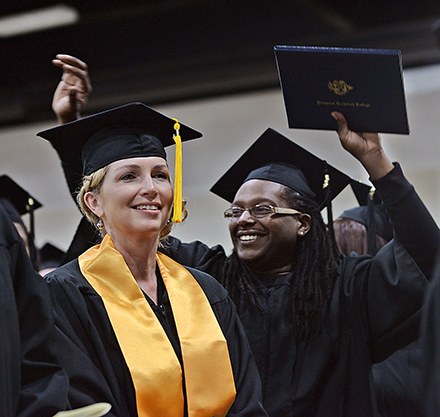 Summer 2016 graduation is Thursday, August 4, 2016 in the James Medford Family Event Center.
There will be two ceremonies: 3 p.m. for Nursing and Health Sciences graduates; and 7 p.m. for Associate in Arts and Associate in Science, Industrial Technology, Engineering Technology, Computer Technology and Business graduates.
For more information, go to our Graduation Information page.