Piedmont Tech Youth Art Expo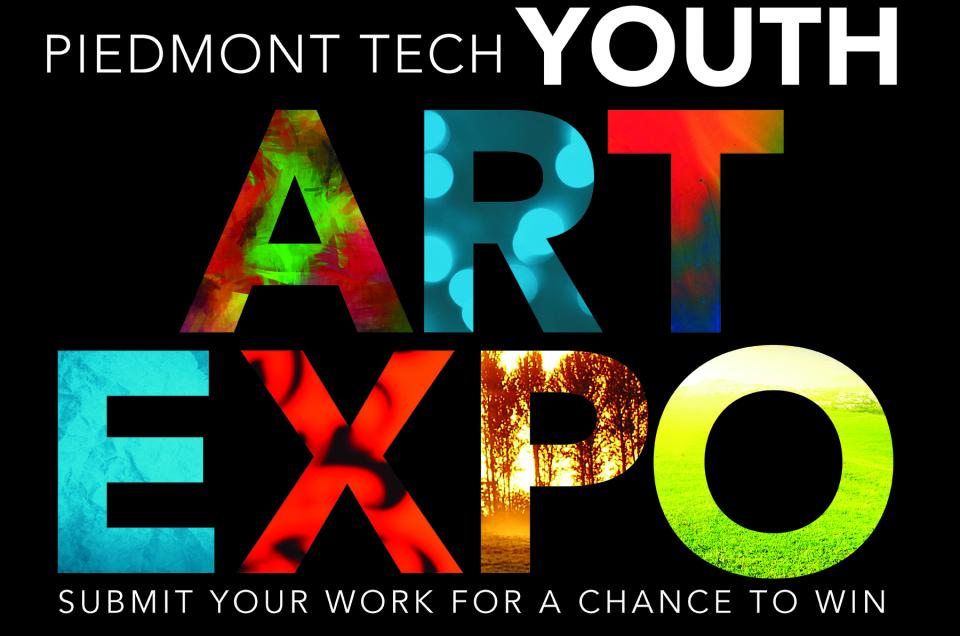 Piedmont Technical College's Department of Commercial Art and Professional Clay is hosting a juried art show for students in grades 9-12 who live in Greenwood, Abbeville, Edgefield, Laurens, McCormick, Newberry and Saluda counties. 
Prizes will be awarded to winners in three categories of art making for two age groups. Start planning your entries today. 
Select and winning entries will be exhibited in the Commercial Art area during the awards ceremony. Following the event, entries will be on display through May at the Piedmont Tech campus in the county where the winning artists reside.
Award Ceremony and Reception
April 16, 2015, at 5 p.m.
Piedmont Technical College, Lex Walters Campus – Greenwood
Art Categories:
Hand Skills (painting, drawing and Illustration)
3-D Art (small sculpture, pottery, jewelry and metalworking)
Photography and Digital Art (art created exclusively on a computer)
Age Groups:
Grades 9th-10th
Grades 11th-12th
Submission Details:
Deadline: April 1, 2015
Deliver submissions to:
Maryanne Goff, Kendall Adams or Tommy Gortney
Piedmont Technical College
620 N. Emerald Road
Greenwood, SC 29646 (Room 221D, above the student center)
For more information contact Kendall Adams or Tommy Gortney at (864) 941-8729.