PTC Career Fair
Piedmont Technical College will hold a Career Fair on Thursday, June 16, 2022 from 9 a.m. to 1 p.m. in the James Medford Family Event Center.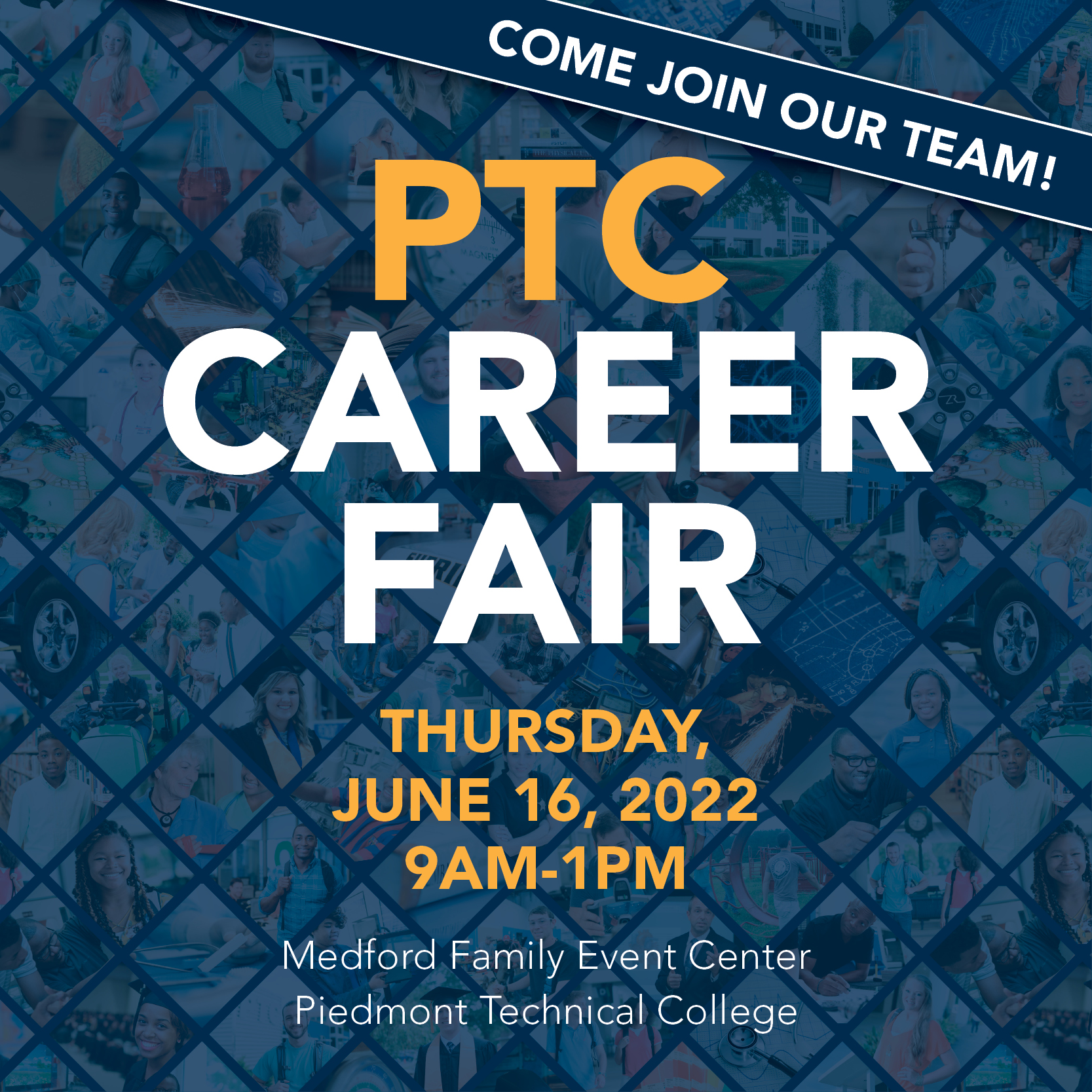 This is a recruitment event exclusively for employment at PTC. Bring a resume. 
Piedmont Technical College is seeking professional faculty and staff for a variety of positions. Your background and experience may qualify you to lead the class. 
Teaching Areas

Current job openings — many of which are teaching positions — include roles in the disciplines of advanced manufacturing, mathematics, healthcare, business and education, information technology, science/biology, skilled trades, and more.

Current Openings

In the seven counties we serve, PTC offers flexible hours and competitive wages.

View a full list of opportunities at PTC by clicking on the link below.