Webinar: Financial Aid 101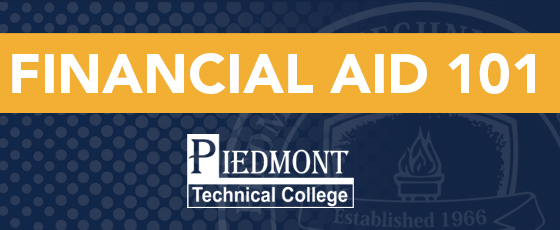 Need help paying for college? Learn about how to navigate the financial aid process from Missy Perry, PTC's Financial Aid director in this free webinar.
As of October 1, 2016, students are able to file a Free Application for Federal Student Aid (FAFSA) for the 2017-18 year. This pushes the application date up by several months from the previous January 1 opening date. Students will also be able to use tax information from two years earlier.
In this Webinar:
Missy Perry, Piedmont Technical College's Director of Financial Aid presents an overview of financial aid opportunities and discusses the financial aid process. This presentation is intended for parents of college bound students, and for anyone interested in finding out how to make college more affordable.
What Time:
November 15 at 6:30 p.m.
Where: 
This is an online presentation, and is available anywhere there's an internet connection.