PTC Funeral Service Grad Finds Her Niche
Amanda Moss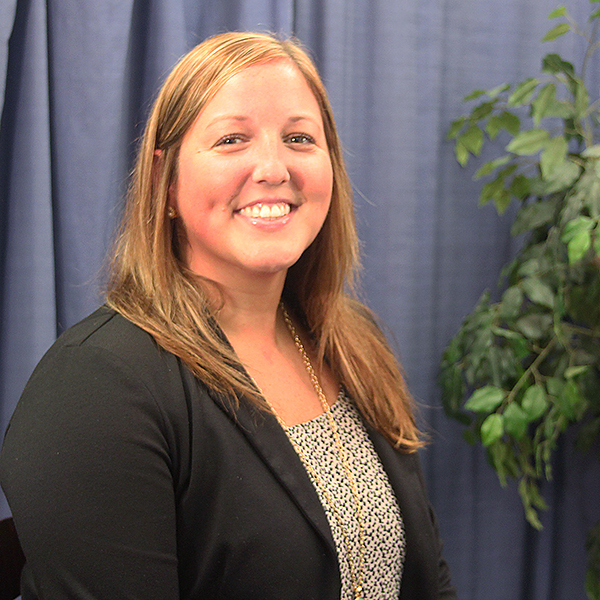 Funeral Service Major
Graduation Date: 2010
Currently: Wilbert Burial Vaults

Amanda Moss didn't grow up around the funeral service business. But she has found that it's the career that she was meant to have.
Moss graduated from the College of Charleston with a bachelor's degree in psychology, but the field of pathology had always been interesting to her. She considered a pre-med major with plans to go into forensic pathology, but said her fear of medical school put her on a different path.
She never lost the interest in pathology, though. When she returned to Abbeville, Moss began researching her next option. She found the funeral service program at Piedmont Technical College.
"I was drawn to the embalming side of funeral service because of my interest in pathology," Moss said. "It was nice to have the opportunity to come to Piedmont Tech and major in funeral service just 20 minutes from home."
While enrolled in the program, Moss said she received a lot of questions from people who thought she was not utilizing her psychology degree. Moss said those concerns couldn't be farther from the truth.
"Psychology and funeral service go hand in hand," Moss said. "There is so much psychology within funeral service in dealing with the variety of people who are going through such a difficult time."
Moss graduated in 2010 and began working full time at Harris Funeral Home in Abbeville where she had been an apprentice. She continues to work there on a part-time basis to maintain her license, but she is now exploring a different aspect of the funeral service industry. Moss works as a sales representative and trainer for Wilbert Burial Vaults in Greenville.
"Sales reps sometimes get a bad name, but I have the prior experience and can relate to the funeral directors I work with," Moss said. "It's still within the funeral service industry, it's just gaining more knowledge about the industry as a whole."
Moss encourages anyone interested in funeral service to explore the program, but to be aware that it is not an easy career.
"I think you really need to make sure this career path is for you," said Moss. "It takes a special person to go into the funeral service industry."
For more information on the funeral service program, call (864) 941-8774 or visit www.ptc.edu/funeralservice.