Massage Therapy Grad Providing Restorative Care
Jennifer Scott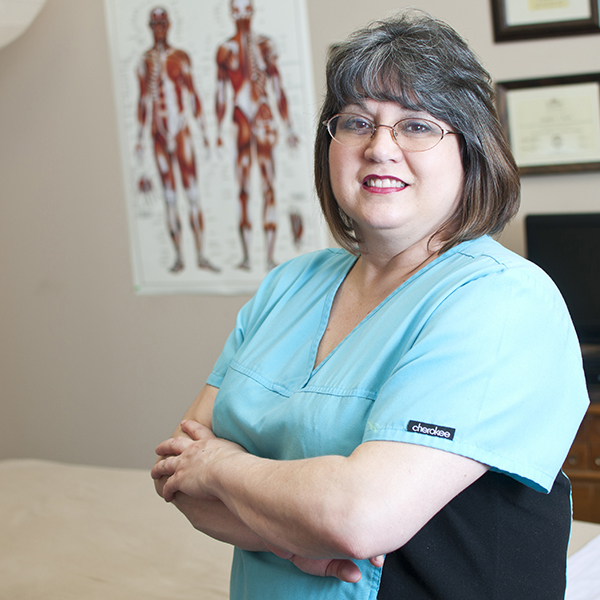 Graduation Date: August 2010
Currently: Piedmont Medical Massage

Jennifer Scott feels that she has a calling to help people. While working as a licensed insurance agent, she felt she was helping, but she wanted to be more hands-on.
"I was at that point in my life that I was ready to make a life change," she said.
Scott came to Piedmont Tech and met with a counselor, not knowing what she wanted to do, but looking for a program that was a fit. She was directed to the massage therapy program and met with Michelle Liggett, program coordinator.
"I liked that the massage therapy program would take only a year, so I met with Michelle," Scott said. "I got into the program and it just clicked. It worked for me."
Scott graduated from the program in 2010 with a goal of owning her own business within five years. She returned to Piedmont Tech as an adjunct the following year while she was working to establish her client base. While teaching, she got the call that changed her life.  
The owner of Palmetto Medical Massage called Liggett for a recommendation of a qualified massage therapist who would be willing to take over her lease because she was moving. Liggett immediately looked to Scott.
"I was scared to death, but I figured the Lord wouldn't open the door if He didn't think I could do it," Scott said. "Instead of working toward my five-year goal, I did it in five months."
The massage therapy program at Piedmont Tech prepared her to take on this challenge, Scott said. She began the program with several health issues of her own, but she has overcome many of those issues through the skills she learned.
"This program is so essential and so rewarding that it has changed my life and helped me grow," she said. "It is an awesome feeling to come back from those things that slowed me down through massage and these are the things I want to give to the public."
Scott says her focus with Palmetto Medical Massage is not to provide a recreational spa experience, but to work with clients who are looking to massage to help with recovery and improving the quality of their lives.
"We are geared more toward restorative care," she said. "I want this to be a place where people can come and get a massage that is going to give them a new life. I want them to go out there and do things they couldn't do before."