Mechanical Engineering Grad Finds Successful Transfer Path
Jode Robinson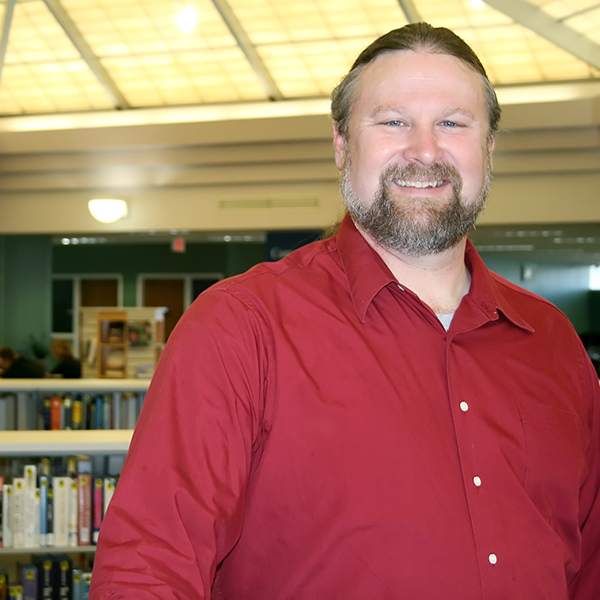 Mechanical Engineering Technology Major
Graduation Date: August 2011

After getting his start at Piedmont Technical College, Jode Robinson is on his way to becoming a nuclear engineer.
Robinson spent many years as a cable TV supervisor, and knew that he was ready for a change.
"I had a lot of people telling me I needed to go back to school to be an engineer," Robinson said. "That became one of the driving forces for me to go back to school."
Robinson enrolled at Piedmont Tech with the intentions transferring to a college or university with a nuclear engineering program. He completed his mechanical engineering transfer certificate in August 2011, planning to go to the University of South Carolina.
"The problem was that USC only offers a master's degree in nuclear," he said. "I would have to become a mechanical engineer first and then go into nuclear. That wasn't what I wanted to do."
Because of his wife's connections to the Raleigh-Durham area through her job, Robinson looked into the nuclear engineering program at North Carolina State University and found it was what he wanted. He enrolled in the program and began classes in January.
Robinson said the transition to NC State has been very smooth, even transferring out of state. With this experience, he said he would definitely recommend starting at Piedmont Tech to any student planning on attending a four-year college or university.
"I enjoyed my classes, I found all the instructors very helpful," said Robinson. "The savings have been great. It does cost money to go to school, but the education is the same and the credits transfer."
Robinson is on track to complete is bachelor's degree in two years, with another year for his master's degree. Once he has earned his degrees, he hopes to work with the Navy on their nuclear vessels.   
"I believe that it would have been a lot more difficult for me to attain these degrees if I had not gone to Piedmont Tech, if I had gone straight into a four-year university," Robinson said.