Commercial Art Student Transfers to SCAD Ahead of the Game
Kristin Culbreath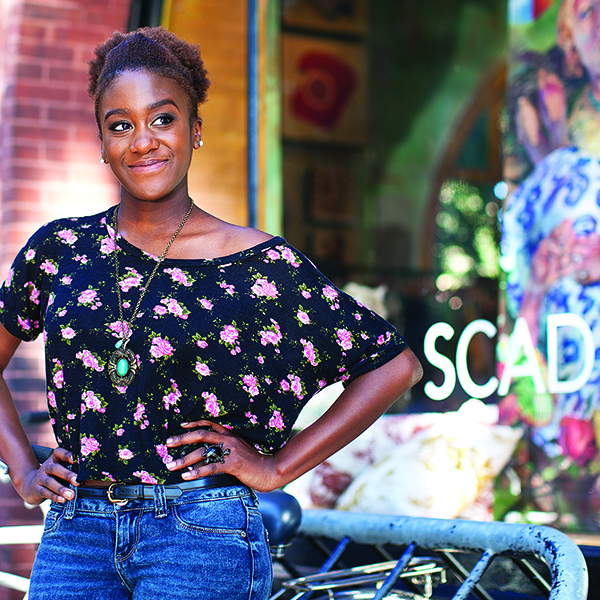 Commercial Art Major
Graduation Date: 2011
Currently: Savannah College of Art & Design Grad

Kristen Culbreath graduated from Piedmont Tech's Commercial Art program in Summer 2011, and headed into the junior year of her bachelor's degree at the Savannah College of Art & Design, one of the best art schools in the country.
Thanks to the skills she learned at PTC, she was selected to receive $15,000 in academic and artistic scholarships at SCAD, which are covering a lot of her tuition.
Kristen said that going to SCAD after Piedmont Technical College is a smooth transition. "You just have to make sure you're focused," she said. "Students at SCAD are top-notch, but I definitely feel like I was prepared."
Plus, she's ahead of the game at SCAD.
In fact, she said that the project-based, hands on approach at PTC put her ahead of the curve in certain areas. "The work at PTC is far above what many of the people in the sophomore programs at SCAD are doing right now."
Kristen was actually planning just to go another school after transferring, but thanks to the encouragement of her instructors at PTC, she discovered a college that was a better fit for her goals. "I was able to figure out what I wanted to do and get my portfolio together for the transfer," she said.
"You get a lot of personal attention at Piedmont Tech. People here recognize your talent and push you where you need to go."