From PTC to Ph.D.
Matteel Jones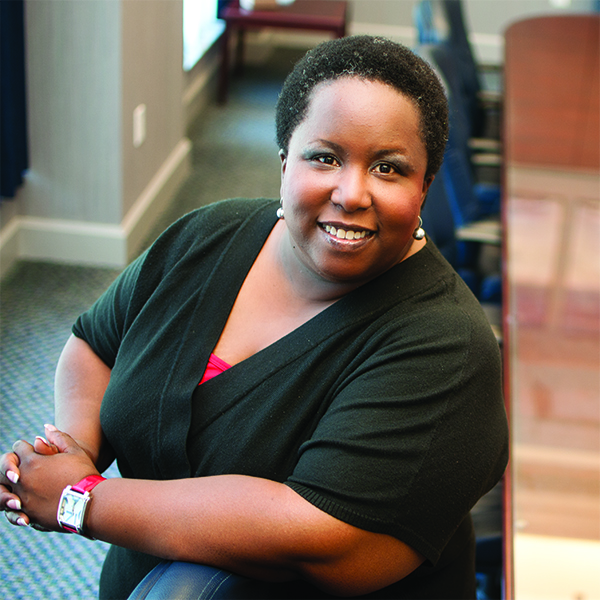 Transfer Degree Major
Graduation Date: 1999
Currently: Vice President for Student Affairs

Matteel Jones is now a top-level administrator at a two-year college, but her journey started right here at PTC. She completed her Associate in Arts degree at PTC, then went on to obtain a B.A. degree from Limestone, an M.A. from Clemson, and eventually a Ph.D. from the University of South Carolina—and she moved up the career ladder with every new step.
Growing up in Jacksonville, Florida, Jones calls herself a typical high school student. "I'm one who could've benefited from more guidance," she says. She relocated to Greenwood in the mid-nineties—arriving with an abundance of college credits, but no degree. After beginning work at Piedmont Tech as an executive assistant, she was encouraged to finish what she had started.
"Completing my associate's degree was good because I had finished something," Jones says. "After that, learning became contagious. I had always wanted to earn a bachelor's degree."
"Once someone lights the fire in you, you can't put it out," Jones says. "PTC helped me recognize the strengths that I didn't see in myself."
She was drawn to the flexibility of courses offered through Limestone College. Jones soon completed her bachelor's of arts in Counseling and Human Services, the field she had moved into at PTC.
Promotions followed. Over the next few years at PTC, Jones became the interim minority retention counselor, the minority recruiter, the Access & Equity grant coordinator, and an enrollment advisor. In November of 2003, Jones was named director of Intake Services at PTC and assumed supervision of enrollment specialists, the student orientation process and much more. She was then promoted to director of Admissions, assuming the overall supervision and direction of the college's Enrollment Center.
On her way up the ladder, as seemed natural to Jones, she never stopped learning, and her newfound passion for education drove increasing levels of success.
Jones is now vice president for Student Affairs at Greenville Technical College—an executive-level college administration position.
"Once someone lights the fire in you, you can't put it out," Jones says. "PTC helped me recognize the strengths that I didn't see in myself."