Massage Therapy Grad Brings Personal Touch to Restorative Care
Melissa Raugh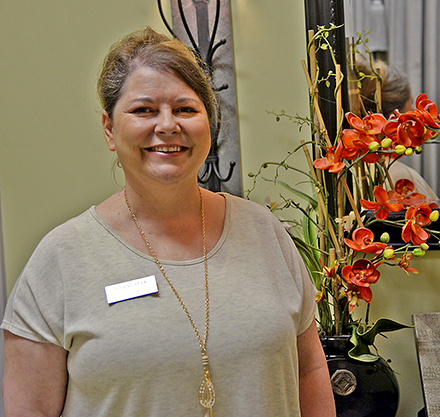 Graduation Date: August 2016
Currently: StillWaters Natural Wellness Spa

Melissa Raugh knows that just because you put your dreams on hold doesn't mean you can't achieve them.
Raugh always knew she wanted to go into massage therapy. After completing high school, she made the decision to start a family. Now that her children are grown, she has made the decision to pursue her dreams.
"I chose to be a stay-at-home mom for my children and it proved to be a huge blessing," she said.
The decision to revisit her desire to be a massage therapist came from her youngest daughter, who was a gymnast and cheerleader. She would come home with pain in her hips and knees and Raugh wanted to help alleviate that pain.
"My husband was attending Piedmont Technical College in the business program," she said. "When I found out Piedmont Tech had a massage therapy program, I knew I had to enroll."
Raugh received her certificate in massage therapy in 2013 and then returned, earning her associate degree in 2016. She is currently an independent contractor working at StillWaters Natural Wellness Spa in Uptown Greenwood. And she says the program fully prepared her.
"When I started in the massage therapy program, I wondered how I would take this out and apply it in the real world as an independent contractor. I knew I could come out and massage, but I wasn't sure if I could come out and run a business," she said. "Not only are you learning about anatomy and physiology and how to massage, but in the last semester you are taught a business portion in the curriculum."
Not only is Raugh working as a massage therapist, she's also assisting the massage therapy program as a recruiter.
"I have seen what the program did for me and the flexibility that it gives and the rewards that come from it and I just want to pass that on to everyone to help make their dreams come true," said Raugh. "I feel like my mission at Piedmont Tech is to help incoming students for the massage program to be as painless as possible because I know the fear I had when I came in."
Raugh said enrolling at Piedmont Tech was one of the best decisions she ever made.
"I enjoy the fact that, after 27 years of marriage and raising a family, I have something to fall back upon," she said. "I don't struggle with the empty nest syndrome because Piedmont Technical College gave me the tools that I needed to go out and accomplish my dreams."