Veterinary Technology Student in Demand
Melissa Waters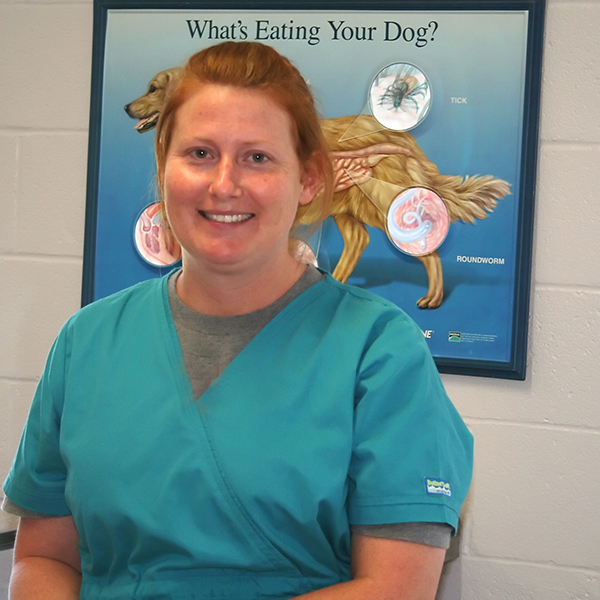 Veterinary Technology Major
Currently: Upstate Veterinary Specialists

Melissa Waters has discovered that sometimes you need to follow your heart to discover your passion. She came to Piedmont Technical College for the radiologic technology program, but has found her calling with the veterinary technology program.
"I started out at Piedmont Tech in the radiology program, but I found the veterinary technology [1] program was a better fit for me," said Waters.
Waters was working as a dental assistant when she decided she wanted a change. She chose the radiologic technology program because of the earnings potential. She said she felt in her gut that it wasn't what she was meant to do and fate stepped in to show her the way.
"When I registered, they told me it might be a year or two before I could get into the radiology program," she said. "I called the admissions office and they told me there was one spot open in the vet tech program and I knew it was meant for me."
Waters will complete the program in May, earning her associate degree. She has already received an offer to work at Upstate Veterinary Specialists in Greenville working in the oncology department.
"I originally thought I wanted to go into general practice," she said. "After interning at Upstate Veterinary Specialist, this opportunity came about and I am very excited about it."
Waters said she feels very prepared to enter this field thanks to the instruction and the hands-on experience she has received at Piedmont Tech.
"It's very rewarding but very challenging at the same time," said Waters. "You have to be willing to put a lot of time into this program, but working with the shelter animals is rewarding because we're giving back to the community."