PTC Grad Finds Second Career in Funeral Service
Ricky Fernandez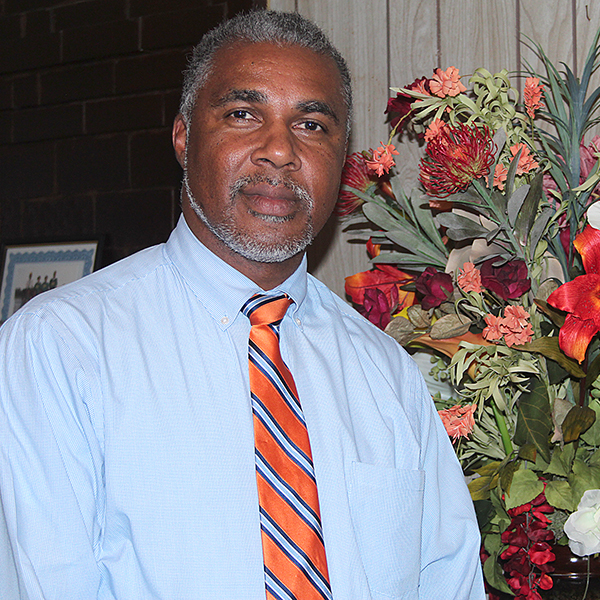 Funeral Service Major
Graduation Date: May 2011
Currently: Funeral director and embalmer of Divine Mortuary in Union

When you first meet Ricky Fernandez, he comes across as a soft-spoken, respectful Southern gentleman. But, that gentle first impression hides a few secrets.
Fernandez spends his days teaching elementary students in Cherokee County and his evenings as a licensed funeral director and embalmer.
While in high school, Fernandez had an interest in funeral service. Upon graduating from Jonesville High School, he researched programs and, at that time, the only option available to him was to attend Gupton-Jones in Atlanta.
"I knew I wasn't ready to leave home and venture to Atlanta," said Fernandez. "But, the idea of working in funeral service stayed in the back of my mind."
Fernandez earned his bachelor's degree in elementary education from North Greenville and began teaching for the Cherokee County School District. After 20 years in education, though, the interest in funeral service was still there.
"Since funeral service was still in the back of my mind, I thought it had to be a calling for me to pursue," he said. "Then I found out Piedmont Tech had a funeral service program."
Just as he was enrolling at Piedmont Tech, he was offered an opportunity from the school district to earn his master's degree through USC. Fernandez said it was an opportunity he could not refuse.
"I told the counselor at Piedmont Tech to hold my spot, I would be back," he said.
Fernandez received his master's degree in early August of 2009, and enrolled in the funeral service program at PTC two weeks later. He completed the program in May 2012 and earned his associate degree.
Fernandez continues to teach, even receiving the school-level Teacher of the Year honor for Luther Vaughan Elementary School, but he is also pursuing his career in funeral service. He is the manager, funeral director and embalmer of Divine Mortuary in Union and assists with embalming for three other mortuaries in the area. In his 26th year of teaching, Fernandez is looking to his funeral service training for the future.
"As I near the time I can retire from education, I would like to eventually own my own funeral home and crematory," he said.
Fernandez encourages anyone considering enrolling at Piedmont Tech to find their calling and then go after it.
"You can never have too much education. Education is one of the essential keys in life to be successful and to give you power," Fernandez said. "But if you don't ever start, you won't ever finish."
For more information on the funeral service program, call (864) 941-8774 or visit www.ptc.edu/funeralservice.