From PTC to International University in Japan
Stephanie Bohland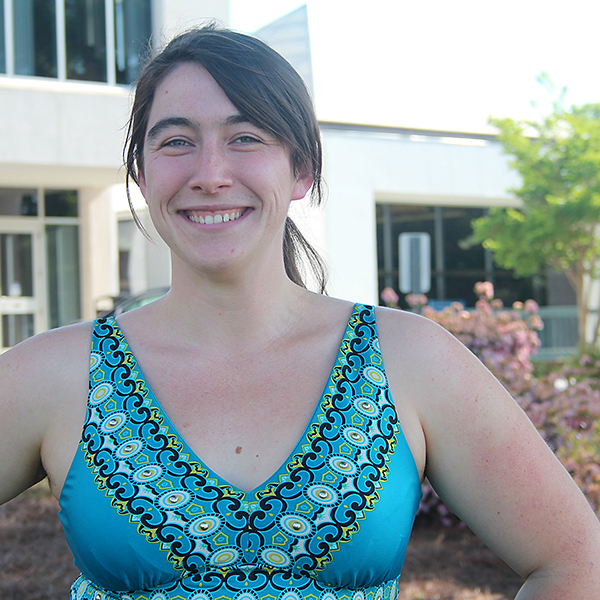 Transfer Degree Major
Graduation Date: 2010
Currently: Presbyterian College

Stephanie Bohland has found many doors opened for her throughout her life. And most of those were the unexpected kind.
Born in Tampa, Fla., she spent the first 10 years of her life moving from military base to military base before the family settled in South Carolina. Bohland always thought she wanted to attend a large, prestigious university, and was accepted to Notre Dame when she was a high school senior. Then, because of a series of family setbacks, she made the choice to stay close to home.
"I had always believed that technical colleges were for students who weren't as serious as I was about college," Bohland said. "But when I decided to stay and enroll at Piedmont Tech, I quickly realized I was very wrong.
Bohland said she was impressed by all of the faculty and staff she dealt with at Piedmont Technical College. She graduated with an Associate in Arts degree with plans to pursue a bachelor's degree.
Then another door opened.
After graduation, Bohland found out from a co-worker about the Disney College Program. The Disney College Program is a paid internship offering participants the opportunity to advance their strengths and interests, meet guests and cast members from around the world and take part in educational opportunities students can't get anywhere else. She took advantage of the program and spent a year working at EPCOT.
"I learned a lot about other cultures during my internship," Bohland said. "This facilitated an international interest."
Bohland said every open door she has experienced began when she enrolled at Piedmont Technical College.
When she returned from Disney, Bohland enrolled at Presbyterian College to pursue her bachelor's degree. She chose to major in Psychology because of the psychology classes she took at Piedmont Tech, hoping to become board certified and work with autistic children.
Then another door opened.
A study abroad advisor visited one of her classes at PC and immediately piqued her interest. She enrolled in the program and will be leaving to study at Akita International University in Japan in the fall of 2013.
"This is going to be so exciting," she said.
Before leaving, Bohland has decided to add a second major, English, and a minor in International Studies to more fully prepare her to teach English as a Foreign Language (TEFL) in Japan if she should decide to stay.
Bohland said every open door she has experienced began when she enrolled at Piedmont Technical College.
"Because I started at Piedmont Tech, I have a lot of options available," she said. "Life gives you a thousand opportunities. You only have to take one."