Commercial Art Student Continues to Pay It Forward
Tabatha Malone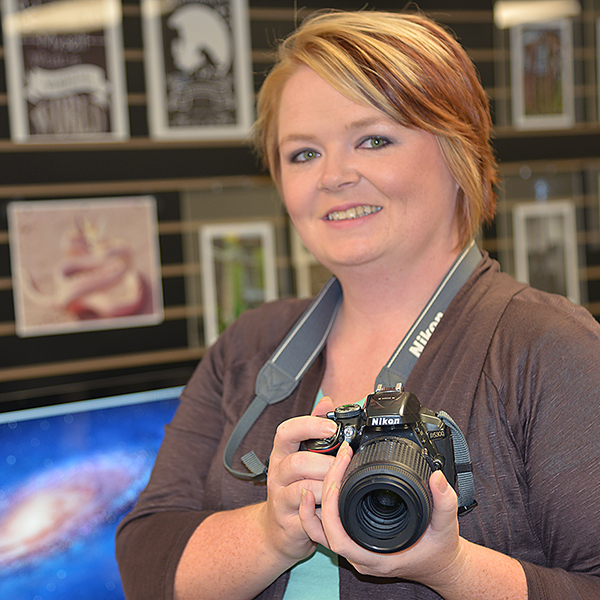 Commercial Art Major

Sometimes, it just takes a little nudge to get you on the right path. Or, in Tabatha Malone's case, a persistent shove.
Malone graduated from Emerald High School in 2000 and decided she wanted to take a break from school. She lived in Florida for a few years before returning to Greenwood. By 2006, she thought she was ready for college, so she enrolled in the accounting program at Piedmont Technical College. Her first semester was great, but her second was a struggle and made her realize that the program she had selected wasn't for her. So, she took a break.
She started working at The Village Grill in Abbeville, and that's where she met Sally Cooke, executive assistant to the president at Piedmont Tech.
Over the years, Malone had developed an interest in photography after receiving a camera for her birthday. She had even won third place in the photography contest at the Festival of Flowers in 2009. Cooke had seen those photographs and knew Malone had talent.
"Sally kept telling me to get back in school," said Malone. "She stayed on my case."
Cooke took matters into her own hands. She shared Malone's contact information with Kendall Adams, commercial art program director at PTC.
"Sally got my phone number and five minutes later, Kendall called me," Malone said. "The next day, I came and talked to Kendall and I was enrolled."
Malone said she is thankful for Cooke's persistence and enrolling was the best decision she made. She is now the president of the Photo Arts Club and serves as a Presidential Ambassador. She is also a student worker for the funeral service program. Malone said she feels these activities help her when talking to people in the community.
"You can't just come to school and only go to class," she said. "Being part of the Presidential Ambassadors and the Photo Arts Club and working with people in the funeral service program that I normally would have never met, I am more able to be there for other students."
Malone said she hopes to continue bringing more people to enroll in the college. She said waiting to enroll later in her life was the best thing she could have done.
"I sometimes think that if I had enrolled right after high school, I would already have my degree," she said. "But, I don't think I would have appreciated it as much then as I do now. It's like a whole other family here and I really enjoy coming to school every day."