Horticulture Student Making His Mark
Zach Cook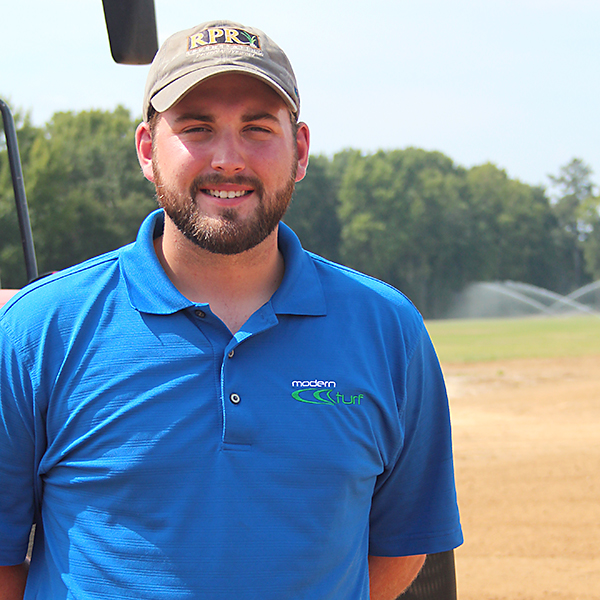 Horticulture Technology Major
Graduation Date: May 2011
Currently: Assistant Farm Manager

Zack Cook grew up in an agriculture family. While choosing a career for his life, he couldn't image any job that would keep him inside.
Cook enrolled in the horticulture turfgrass program at Piedmont Tech and in 2011 he earned his degree. While enrolled in the program, he spent one summer in an internship at Modern Turf in Rembert. The location held personal ties
to Cook. The sod farm was located on land that used to belong to his family.
"I spent the first summer stacking sod as an internship and then a second summer working in the retail store in Columbia," he said.
Turns out, it was a good internship.
A position opened up with the company just as Cook was graduating from Piedmont Tech. They offered him the position of assistant farm manager. His main responsibility is the chemical and fertilizer applications to the 520+ acres of the farm.
"The classes I took helped prepare me for this job," he said. "And I still have several skills I haven't used, but I have the knowledge if I need it."
Cook said his family background of farming influenced his choice of career, but he wouldn't change the decisions he made.
"I wanted to do farming, but didn't know what kind," Cook said. "I would have liked to do agriculture, but looking back now, I wouldn't choose anything different than horticulture."
Cook said he would recommend Piedmont Tech to anyone interested in pursuing a degree in any field.
"I learned a lot and there was a lot of experience in the field," Cook said. "The cost savings and the location made it very convenient for me."