Veterans Events
Piedmont Technical College faculty and staff from across campus are coming together to pay tribute to armed forces veterans during a week of activities. Please join us as we celebrate the veterans within out PTC community.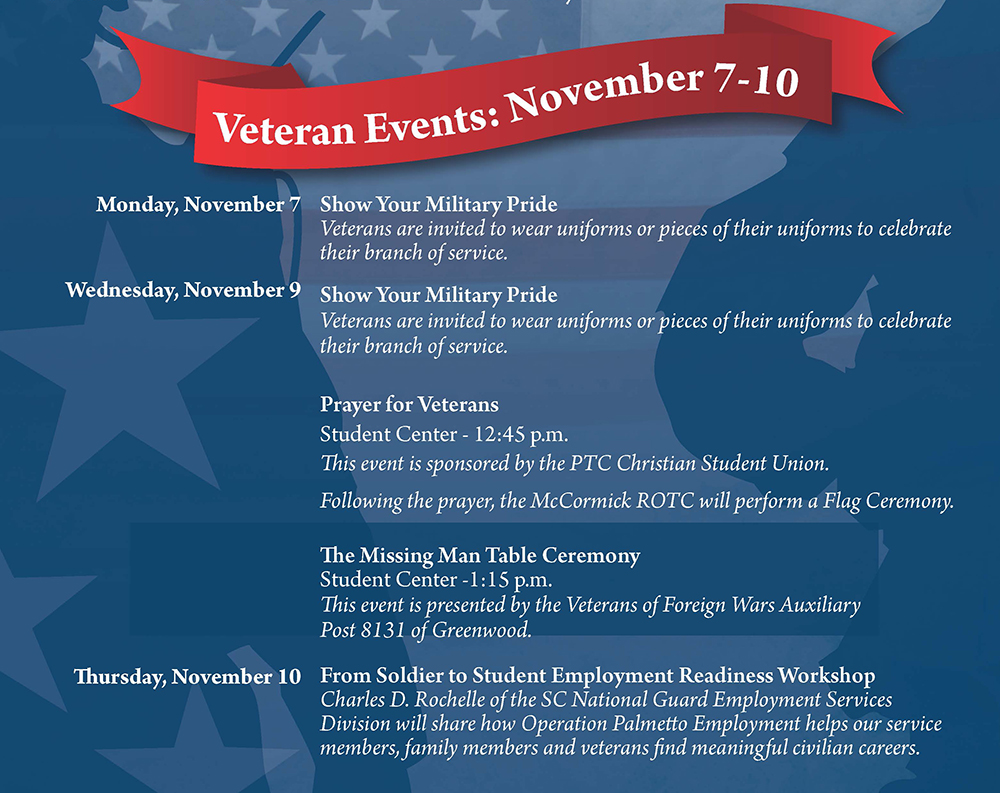 Other Events:
Veterans' Resources - Display at the PTC Library
A Show of Support for Our Veterans. Clubs and departments will honor veterans by decorating office doors across campus.
Send a "Thank You" card to a veteran. Students can stop by a table at various events throughout the week to sign thank you cards that will be sent to veterans.
For more information, please contact Ryan Shelton-Benson at (864) 941-8657.