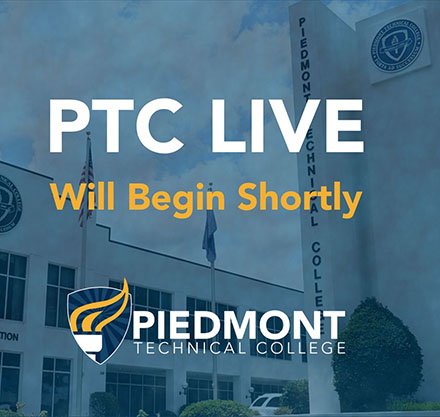 'PTC Live' on Facebook: 'We Have a Place for You'
June 17, 2020
Piedmont Technical College (PTC) won't ask any of its Facebook followers to take a test to ascertain which Muppet or Disney Princess or vegetable they are. What they will do on their weekly "PTC Live" events on Facebook is provide information about PTC programs, financial aid, stress management and more. The college welcomes input and live questions to keep the discussion going. For many PTC faculty and staff, their commitment is personal.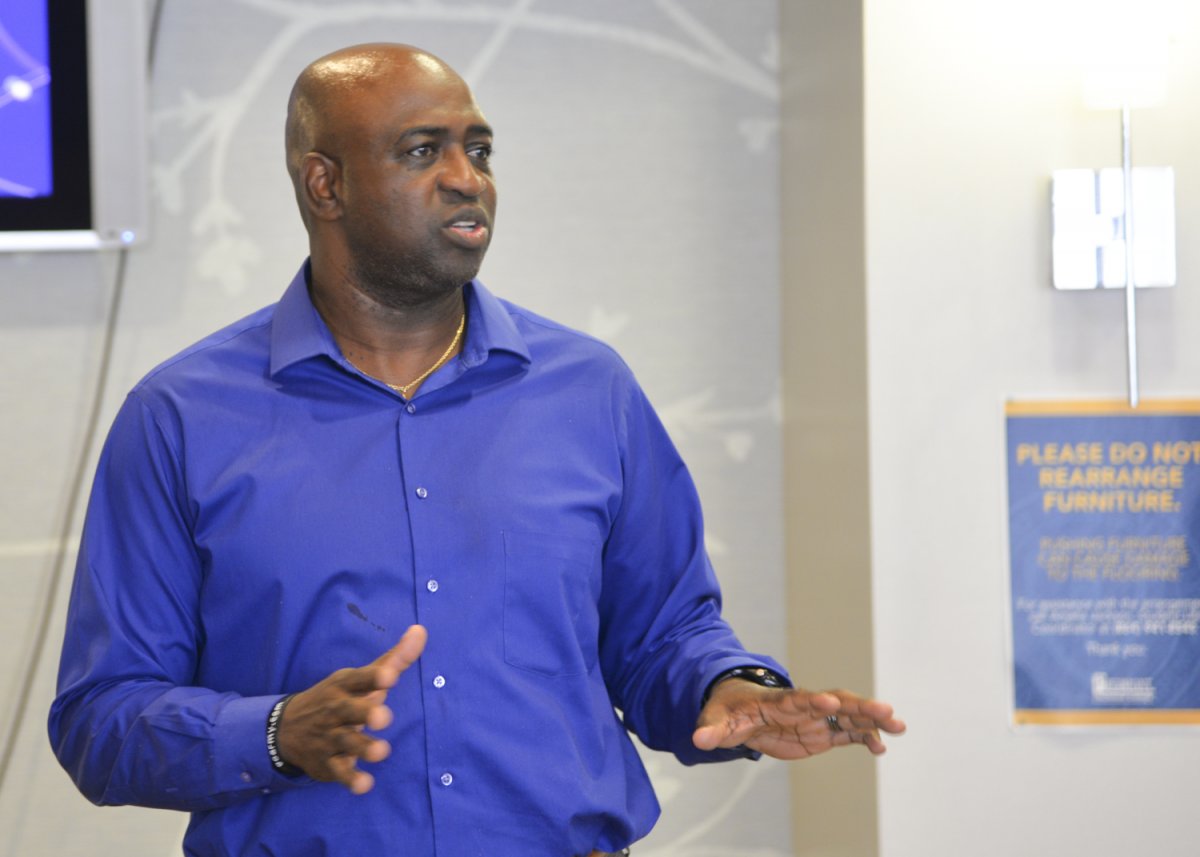 "I chose PTC because I believe in the quality of education. I believe in the instruction. I believe in the training, and I believe our institution prepares you to be successful in society," said host Steve Coleman, director of Genesis Initiatives at PTC. "My own sons were Dual Enrollment students at PTC. … When I go out to talk to students in the community, I have real confidence when I tell them we have a place for you."
Broadcasting at 4 p.m. every Thursday on Facebook, "PTC Live" offers a different college-related topic every week, with Coleman interviewing a person or people "in the know" on that topic live over the social media channel.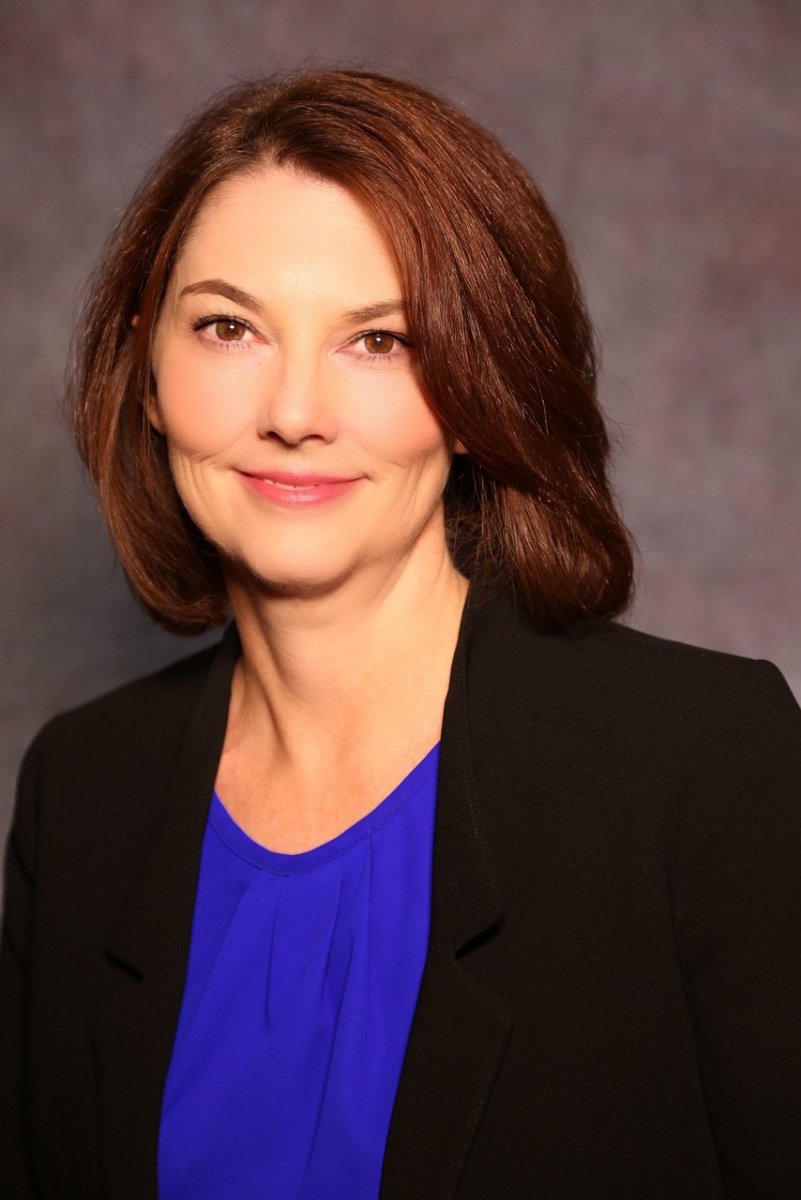 "As a college, we are really good at asking those important 'big picture' questions that help students envision their lives, not just their professions, years into the future," said Dr. Keli Fewox, PTC's vice president for academic affairs, during a June 4 online discussion. "They basically figure out their purpose, and that's an opportunity you don't always find at a four-year institution."
Dr. Fewox herself began her post-secondary education at a community college, the same one her mother attended for a nursing degree.
"When I started, I quickly learned that, even though it was a college, it was very much a community," she said. "I felt that my time at a community college really prepared me for the rigors of extended higher education. I was able to see the opportunity it gave me and the opportunity it gave my mom."
Dr. Fewox also pointed out that two-year colleges in the region like PTC are accredited by the same accrediting agency ― the Southern Association of Colleges and Schools, Commission on Colleges (SACSCOC) as four-year institutions. All SACSCOC degree-granting institutions are reviewed for quality evaluated against a common set of standards. PTC offers more than 60 courses that are approved for transfer to four-year institutions. For example, an English 101 course at PTC is equivalent to an English 101 course at Clemson and other universities, and is transferrable with four-year colleges that have relationships with PTC.
"I would hold our faculty up against any faculty at any college in the country," Dr. Fewox said. "They give their best every day."
"Our students are not just book-trained. They are hands-on trained," Coleman said.
During a "PTC Live" event on June 11, Josh Lindsay, dean of PTC's college of business, information technology, public service and commercial art, noted that there is no substitute for experiential practice with high-quality instructors.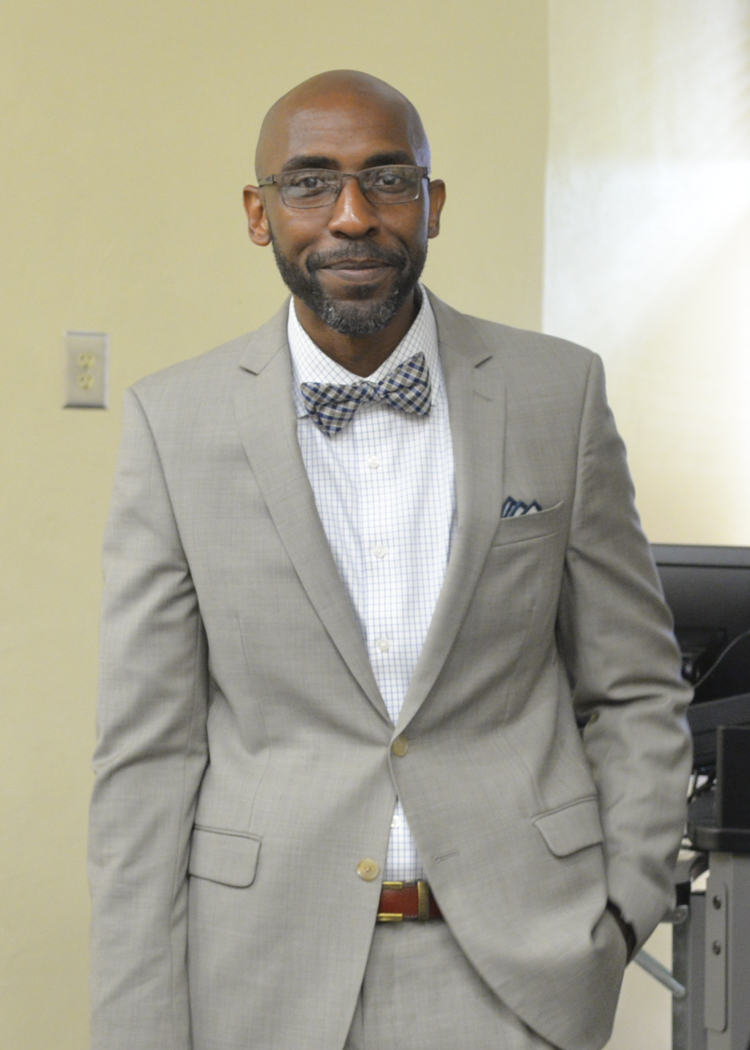 "All of our faculty members have extensive experience in the field that they are teaching," Lindsay said. "Our people actually worked, or still work, in their field. … In our Funeral Service Program, students actually do hands-on embalming." In addition, the program operates an onsite crematory. "Even before they graduate, our students are showing their abilities. For example, our photography students last year did professional work for the Greenwood Index-Journal."
Strong relationships with area businesses ensure strong representation on the college's advisory boards, which results in on-point curricula.
"Twice a year, we meet with our advisory boards," Lindsay said. "We have changed our courses based on what they tell us. The boards also make recommendations to various agencies for internships. They are essential to our program growth."
Because of these relationships, businesses know the consistent quality of our graduates. Many of them know graduates personally via internships and apprenticeships.
"Students have to build up their resumes. They have to get references," he said. "Because of our relationships, it's easy for our students to get jobs."
"The opportunities are there no matter who you are or where you come from or what you look like," Dr. Fewox said. "That is why I believe so much in what we do. PTC can be a great equalizer for the people in our community. That has never been more important than it is today."
On Facebook, PTC may not post pictures of a beautifully dished meal, but the college definitely provides food for thought. To check out "PTC Live," tune in every Thursday at 4 p.m. at www.ptc.edu/live. An archive of past episodes is also available at the link.
PHOTOS:
Steve Coleman, director of Genesis Initiatives at PTC and host of "PTC Live" on Facebook
Dr. Keli Fewox, PTC's vice president for academic affairs.
Josh Lindsay, dean for business, information technology and public service at PTC