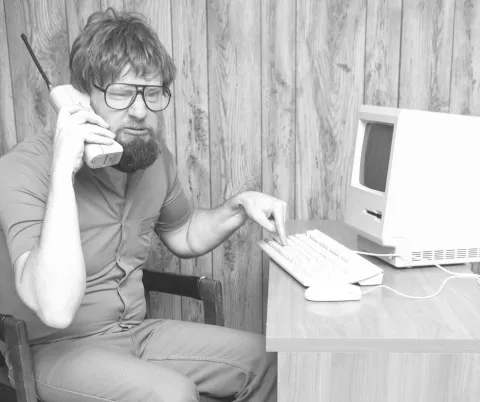 Free Help for Those Perplexed by the Digital World
Does downloading an app to your smart phone require assistance from your grandchild? Do you have a hissy fit if you have to generate even one more multi-character password? Do QR codes make your eyes glaze over? Are you still writing checks at the grocery store? Then this free class might be for you.

WCFIBER and Piedmont Technical College (PTC) have joined forces to offer a free digital literacy class on the college's McCormick County Campus on Tuesday, Nov. 28, 2023, from 6-8 p.m.

"This class will cover internet basics, smart phone devices and apps, iCloud technologies, social media platforms, and streaming services," said Tracy Clifton, training development director for continuing education at PTC. "Participants also will learn how to spot scams and phishing emails."

The class will be held in room 117MM on PTC's McCormick County Campus located at 1008 Kelly Street in McCormick. Register online at https://www.ptc.edu/continuing-ed/browse-courses/technologies-today.

For further details, contact Tracy Clifton at 864-941-8575.