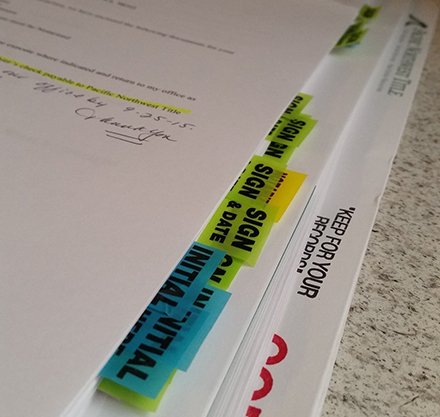 Interest in Real Estate Profession Growing at PTC
July 28, 2020
Those pondering a change in career during this time of isolation might want to consider a field that has been relatively unaffected by the pandemic. One of those is real estate. And the Continuing Education Program at Piedmont Technical College (PTC) has just the thing to help aspiring real estate agents get started.
"Real estate is one of those industries that was relatively unaffected by the virus," said Ray Smith, head of operations for Fortune Academy, PTC's partner in delivering real estate education. There are three basic steps to obtain a real estate license in South Carolina. First an individual must complete 90 hours of real estate education — Unit I, a 60-hour Prelicensing course, and Unit II, a 30-hour course in Advanced Principles of Real Estate. Both are available through the PTC Continuing Education Program. Second, an individual submits an application to the South Carolina Real Estate Commission. Third, they take the state licensing exam.
"The beauty of Continuing Education is in all the exciting possibilities available to people who want to enhance their skills or make a professional change that feeds their passion," said Rusty Denning, associate vice president for economic development and continuing education at PTC. "We are excited by the interest people have expressed in our real estate courses."
Once an individual passes the real estate licensing exam, they can begin working right away as a sales agent. Once they are certain the field is a good fit for them, they can expand their education and work toward becoming a broker.
"The difference between a sales agent and a broker is that a sales agent generally must work under a licensed broker-in-charge," Smith said. "You must have three years of sales experience before attempting to qualify for a broker license." Each state has its own standards for licensing agents and brokers. The title "Realtor®" indicates sustained membership in the National Association of Realtors. Real estate professionals in all roles (not just brokers) can earn the designation "Realtor®."
People considering the real estate profession should be outgoing, conscientious, self-starters. To be truly successful requires constant networking, engagement, study and relationship-building. It also helps to have an affinity for math.
"The Pre-Licensing Unit I has a significant math element," Smith said. "Students need to make accurate calculations. In the official examination, you are only allowed a simple calculator. No other technology, including cell phones and tablets, is permitted."
Smith said he understands how the income potential of the profession may immediately appeal to young people, but they should approach it with their eyes wide open.
"Right out of high school, the younger generation wants to start earning good money right away. Real estate is one of those careers where they can achieve that, but like any other career option, it takes time, effort and a lot of hard work to make a mark for yourself. Networking and maintaining connections helps significantly," he said. "It can be good money, but there is a lot of hard work behind it. It won't happen overnight."
For more information about real estate courses and other Continued Education offerings, please visit www.ptc.edu/coned.
###