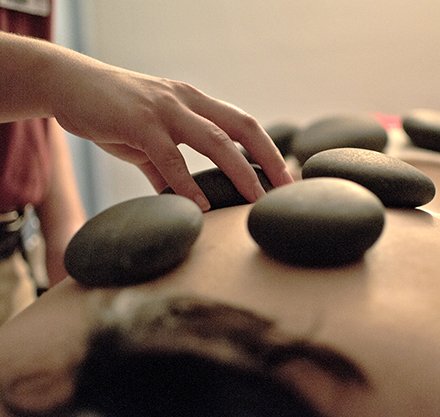 Massage Therapy Is Putting Touch Back into Health Care
July 13, 2017
An interest in health and wellness, a solid understanding of how the human body works and a desire to help people are the perfect combination for a successful career in massage therapy.
And right now, massage therapy is one of the fastest growing career fields in the nation.
"Massage therapists provide maintenance in a world that is structured for stress," said Michelle Liggett, massage therapy program director and instructor.  "We provide a release, both mentally and physically."
In the recent past, massage therapy has served as a stepping stone into other medical fields for some students. Liggett said that today, more students are going into massage as a primary occupation.
Recognition of massage therapy as an ancillary treatment and preventive measure by the broader medical community is growing. Medical practitioners from dentists and doctors, to chiropractors and surgeons are now employing massage therapists or referring their patients to therapists for everything from temporomandibular joint disorder to carpal tunnel syndrome.
Liggett said, "Massage therapy is more than just a Swedish massage these days. It requires you to know how movement occurs so rehabilitation can take place. This means therapists are also pain managers and must understand muscles, their origin, insertion, and action."
PTC students learn more than just a therapeutic stroke. They must learn basic pharmacology, anatomy and physiology, kinesiology, pathology, and medical terminology so that they can critically determine what the best course of treatment is for each client.
Completion of a certificate in massage therapy at PTC prepares students to sit for testing through the National Certification Board for Therapeutic Massage and Bodywork.
For more information on the massage therapy program, contact Susan Kinney at kinney.s@ptc.edu, Thomas Difedele at difedele.t@ptc.edu, (864) 941-8785 or go to www.ptc.edu/massage.