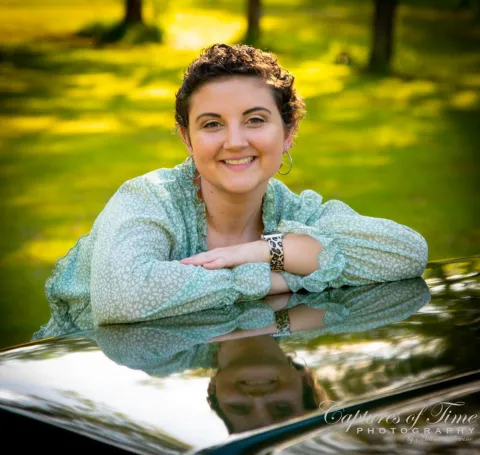 'Once-in-a-Lifetime' Student Posthumously Awarded Top Honor
Piedmont Technical College student Briana Carruth was not going to let anything impede her progress toward a career in the criminal justice field, especially not an uncomfortable knot on the bottom of her right foot, which in March 2021 finally had a name — synovial sarcoma. In an instant, the then-21-year-old from Greenwood was forced to make the impossibly quick decision to amputate her right leg below the knee. It worked, at first, and she was deemed cancer-free. But it came back.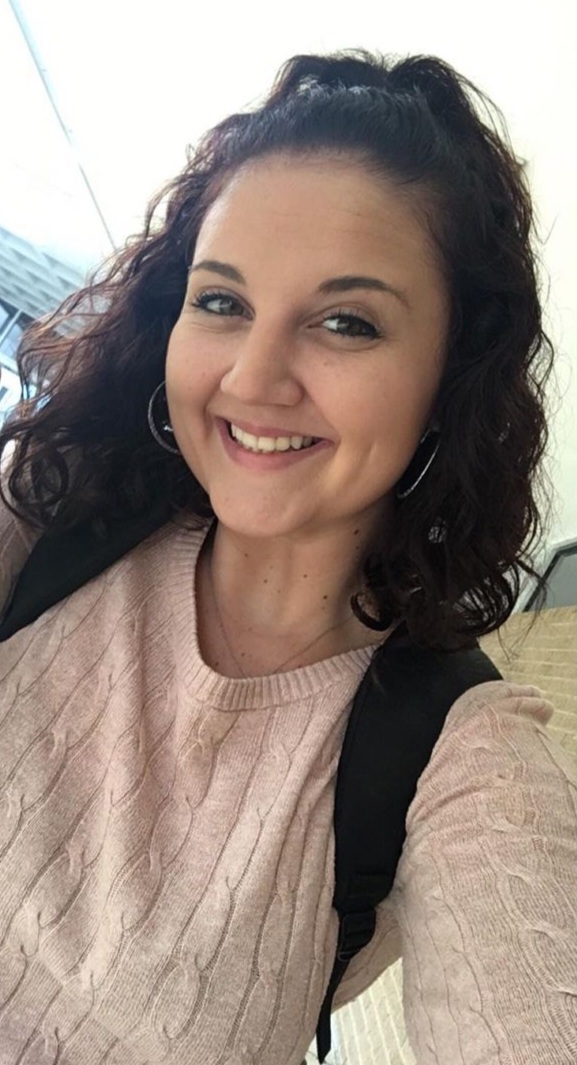 Through her ensuing doctor visits, chemotherapy, and radiation, Briana bravely kept fatigue and nausea at bay to stay current with her studies. As her health slowly declined, and though she was just one course short, she was invited to participate in the college's Spring 2022 commencement and receive her associate in applied science degree, with a major in criminal justice. Less than a year later, on Sept. 5, 2023, the plucky and beloved young woman with big dreams passed away. 

In October, PTC's Criminal Justice Program faculty posthumously honored Briana by presenting the program's Top Distinguished Student award to her parents, Shane and Brandi Carruth. In addition, they thoughtfully constructed and presented a framed shadow box with Briana's photo, graduation tassel, and PTC badges, assigning her the rank of Captain.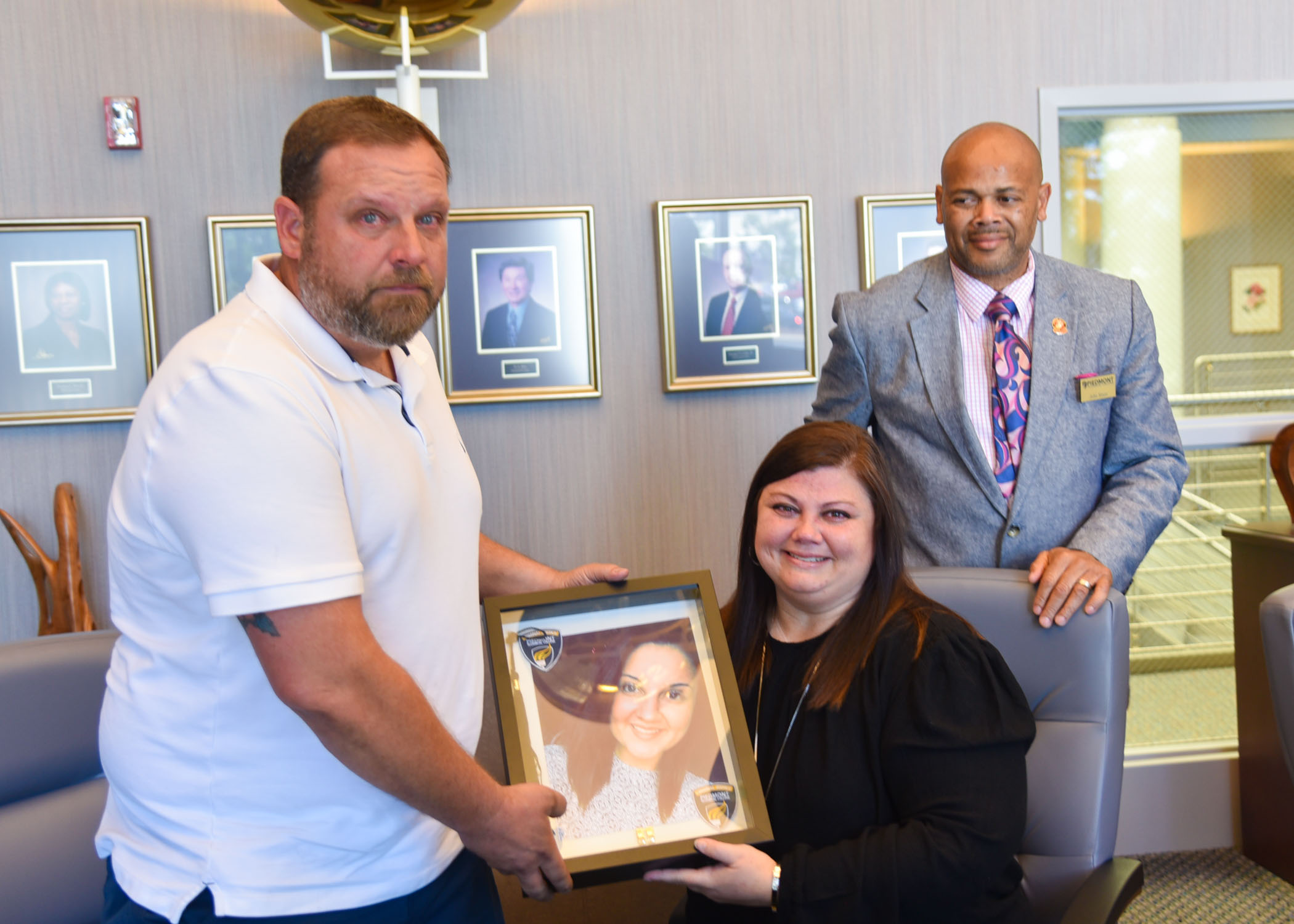 "Briana aspired to be a victim's advocate because she had the desire and the willingness to help others during their time of need," PTC criminal justice instructor Courtney Smith said. "Briana did not allow her illness to deter her. She stayed encouraged, and she encouraged others. Her commitment earned her the top award for the CRJ Program. Briana was an inspiration to her fellow classmates, friends, family, and also to me. I call her a once-in-a-lifetime student."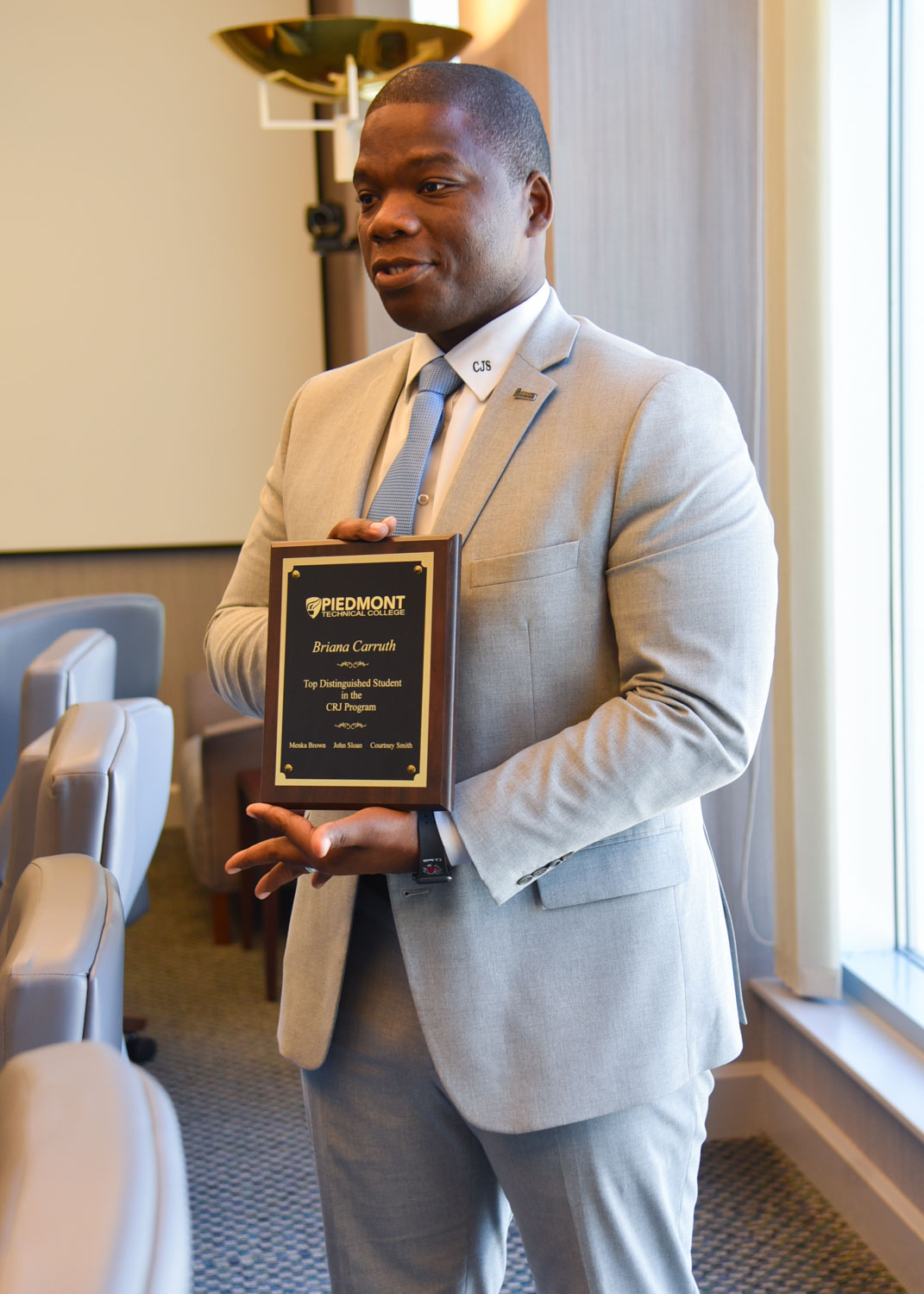 For her loved ones, the grief is still raw and wholly palpable. Mom Brandi said she and Shane were deeply touched by the program's desire to honor Briana.

"Before she passed away, Briana knew she was chosen to receive the Distinguished Student Award because Mr. Smith had reached out to her," Brandi said. "She was so excited about that. … She was driven and determined and absolutely loved the Criminal Justice Program."

Brandi still wonders at Briana's positive zest for life. Even as she processed the worst news personally, she asked after the health and well-being of those around her. 

"She always thought of others and asked how everybody else was," Brandi recalled. "If I had a bad cold, she would ask how I was doing. I may have wanted to say 'awful,' but I didn't, because nothing compared to what she even remotely was going through. She was always so thoughtful. … I want people to know she had a beautiful smile that lit up any room and the most contagious laughter."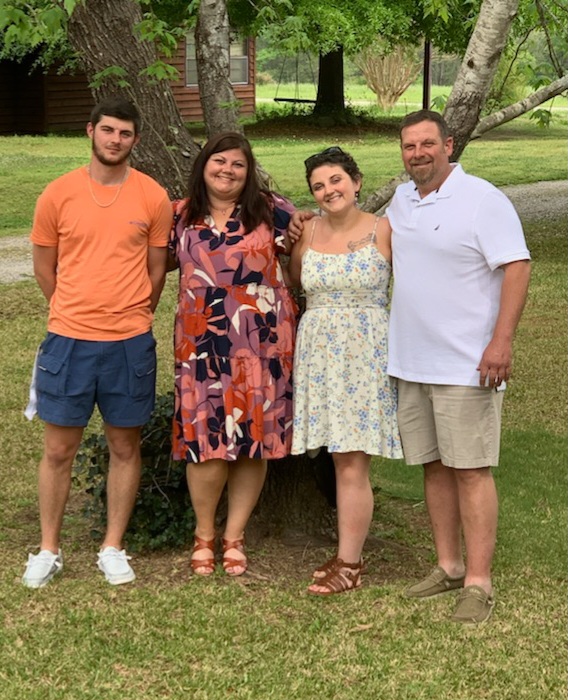 Smith says Briana will never be forgotten, her example a standard for students to aspire to.

"She just kept going," he said. "She was a go-getter. She was focused to do what she needed to do."

Brandi described the roller-coaster journey as twice Briana was declared free of cancer, only to see the disease creep back. 

"It was gone, and it came back," she said. "When it came back, it came back with a vengeance. … Even though we knew she was sick and that things were progressing, it still was a big shock when she passed away. You are never prepared for it," Brandi said. "There is not a second that I don't think about her."
PHOTOS:  
•    PTC Criminal Justice Program Director John Sloan (standing left) and instructor Courtney Smith remember Briana to her parents, Shane and Brandi 
•    Briana Carruth 
•    Shane and Brandi Carruth
•    Courtney Smith presents the Top Distinguished Student Award to Briana's parents
•    Brandi and Shane Carruth hold the framed shadow box with Briana's photo and badges as John Sloan looks on
•    The Carruth family, from left:  Dawson, Brandi, Briana, and Shane 
 
BONUS IMAGES: