Piedmont Tech Students Named to Academic All-State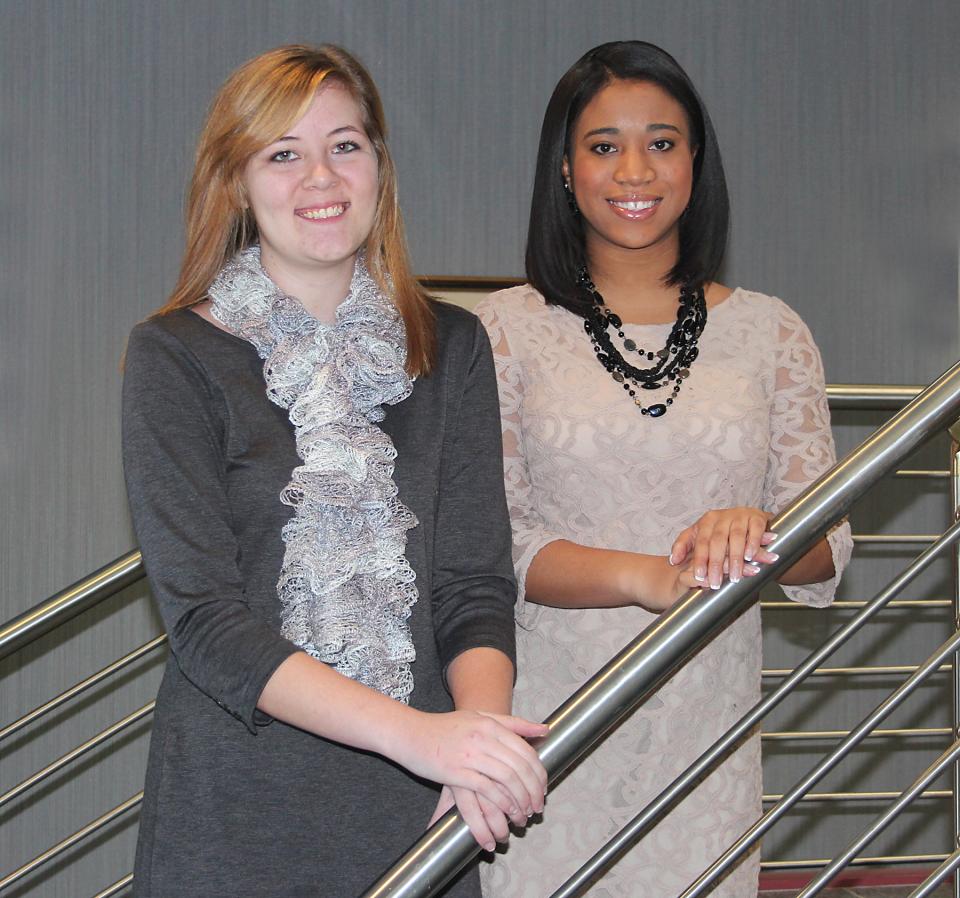 Two Piedmont Technical College students were recently among those named to the Phi Theta Kappa South Carolina All-State Academic Team. Adriana Carpenter of Greenwood and Jessica Magaha of Honea Path will be among the 23 students honored at a ceremony in Columbia in March.
Carpenter and Magaha are joining an elite group. Less than one percent of America's six million two-year college students have distinguished themselves with this superior level of academic achievement and service to their colleges and communities.
"These students have demonstrated outstanding academic achievement and impressive records of service to their colleges and communities," said Dr. Ray Brooks, president of PTC. "They are the best and brightest that our state's Technical Colleges have to offer, and I congratulate them on their many accomplishments."
Carpenter is an Associate in Arts student at Piedmont Tech. The Greenwood native came to college not really sure what she wanted to do. After trying out several different career paths, she chose the transfer path to Lander University where she wants to pursue her bachelor's and master's degrees in education.
"My passion is helping people," Carpenter said. "I love the enthusiasm of the pre-school age, all the different personalities."
Honea Path native Magaha grew up with asthma and knew from a young age that she wanted to help others like herself. She followed her sister's example to attend Piedmont Technical College, enrolling in the respiratory care program.
"I had great therapists and nurses as a child," Magaha said. "I considered being a nurse, but I chose respiratory because you become a practitioner and are more specialized in the care you provide."
David Rosenbaum, associate dean of students says, "It is wonderful to see our top students recognized as among the best in the state. They're so impressive not just because they're outstanding academically, but because they give so unselfishly in service to their college and their community."
The students named to the South Carolina All-State Academic Team were selected by technical college presidents on the basis of academic performance, leadership accomplishments and service to their colleges and local communities. In addition, these students will participate in the annual All-USA Academic Team competition in April, sponsored by the American Association of Community Colleges and Phi Theta Kappa, the International Honor Society of the Two-Year College.
Phi Theta Kappa was founded in 1918 to emphasize and recognize academic excellence in two-year colleges. Today, Phi Theta Kappa is the largest honor society in American higher education with more than 1.5 million members in the United States, U.S. territories, Canada and Germany.
Photo Caption: Jessica Magaha of Honea Path, left, and Adriana Carpenter of Greenwood, right, were recently among the 23 students named to the Phi Theta Kappa South Carolina All-State Academic Team. They will be recognized at a ceremony in Columbia in March.