Piedmont Technical College to Hold Spring Pottery Sale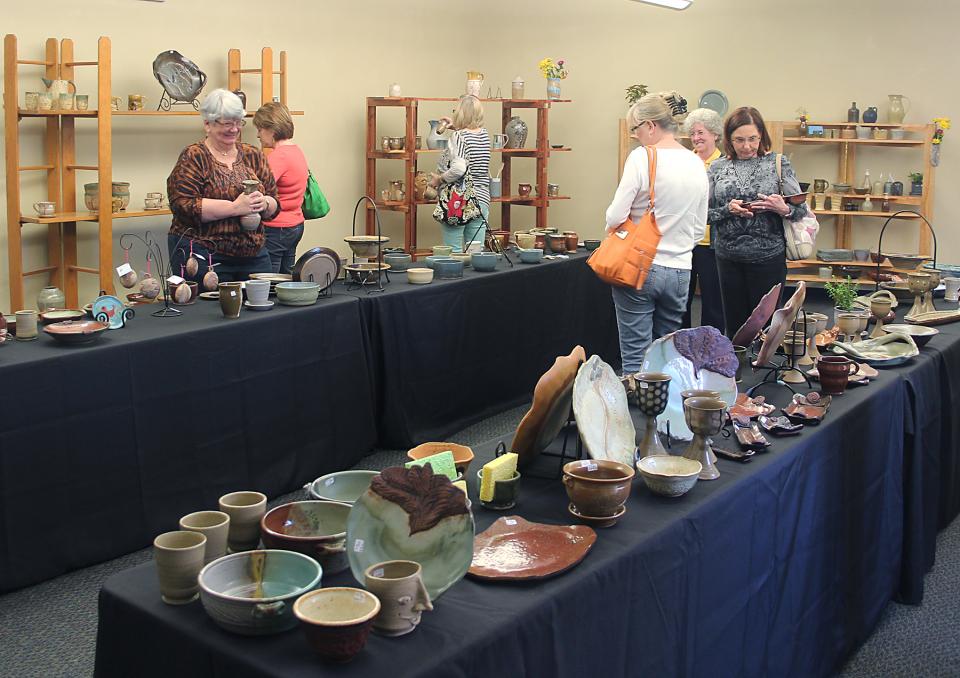 Pottery lovers and shoppers will once again have an opportunity to see the work of local pottery students as Piedmont Technical College hosts its Spring Pottery Show and Sale. The exhibit and sale will feature the works of students enrolled in the Professional Clay certificate program.
Interested shoppers can see and purchase the works of art at the college's Center for Creative Economies in Edgefield on Tuesday, April 1 from 10 a.m. to 5 p.m. and on Thursday, April 3 in room 209C of the James C. Self Conference Center in Greenwood from 10 a.m. to 5 p.m.
This is the second show the students hold each academic year. The first is held in December.
Located in historic Edgefield, the professional clay program is designed to offer a comprehensive education in the craft of pottery and in the discipline of making a living doing what you love. The program allows students the opportunity to not only gain the skills needed to produce pottery, but also those skills required to make such production a self-sustaining business. Instruction includes technical knowledge, design skills and marketing and business essentials. 
Instructor Thomas Koole has 18 years of teaching experience, and prior to joining Piedmont Technical College, he managed and taught at Union Square Ceramic Center in New York City. He has also been an instructor at Chambers Street Pottery, SUNY Westchester Community College, and Dowling College teaching Introductory and Advanced ceramics courses and 3D Design.
He wants to change the belief that pottery, as an art form, is only for the wealthy and the retired and show that there are many ways people can earn a living through pottery and other methods using clay.
"I like the idea that the program is being taught so that you have a career that is fulfilling and puts food on the table," he said.
A drawing for door prizes will be held at the end of each day and no purchase is necessary to register or win. For more information about the sale, call the Center for Creative Economies at (803) 637-5388 or go to www.ptc.edu/pottery.