Piedmont Technical College Moves Online in Response to COVID-19
March 19, 2020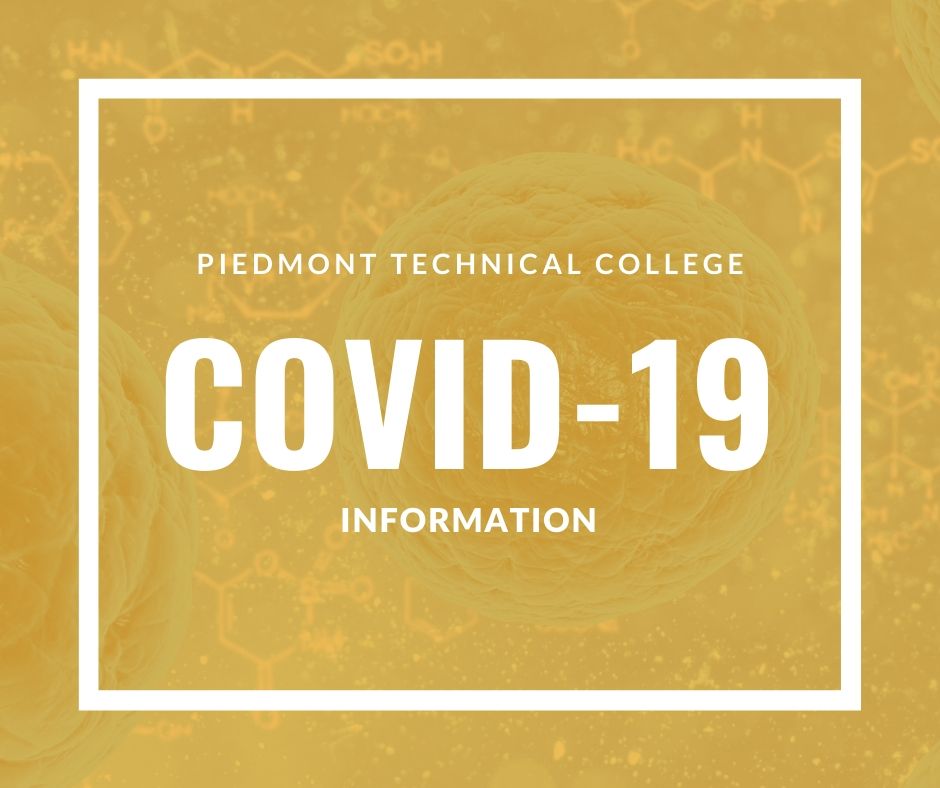 On March 15, Governor Henry McMaster ordered that all technical colleges in the state close for two weeks to students and non-essential employees to help offset the impact of COVID-19 on our communities. Piedmont Technical College (PTC) buildings may be closed to the public, but the college is open for business. 
Officials at PTC had been preparing for an announcement like this one for several weeks prior to the Governor's Sunday afternoon press conference. 
"We were not expecting the announcement so soon, but we'd already worked through most of the logistics for an online move like this," said Dr. Ray Brooks, president of PTC. "We've run hundreds of sections of online courses for well over a decade now, so the infrastructure was already in place."  
As of March 16, all PTC classes had transitioned to online delivery, and all support functions were transitioning to a virtual environment. Programs with a heavy lab component are a challenge in this environment, but faculty are working through how to handle instruction for these kinds of classes, while delivering the lecture components of the courses online now. 
All PTC locations are closed through March 31. No students or members of the public will be allowed in the buildings during this time. 
Through the 31st, faculty and staff will be working remotely, and will be available to assist students via the college's learning management system, by phone, email, and other communication channels during this time. Some exceptions apply to essential personnel that need to be present on campus and others who cannot work remotely due to extenuating circumstances. Faculty will also maintain regular office hours during this time. All Faculty and Staff will continue to be paid during this period. 
"I want to stress that our staff is still available to address student needs. Critical services like instruction, admissions, advising and registration are still available—just in a different format with our workforce now working remotely," Brooks said.  
PTC will be evaluating whether to open our facilities again after March 31, based on guidance from the Governor's office and other State officials, and will announce changes to our plans on a COVID-19 webpage available at www.ptc.edu/covid-19, and via the college's emergency notification system. Additionally, PTC has created an online F.A.Q. document available on the COVID-19 page to help answer questions, including who students can contact. This document will be continuously updated during the period that the college is closed to the public. 
"The most challenging aspect of this transition we're having to make is that we recognize that some of our students may have connectivity issues with this rapid change in course delivery," said Brooks. "Faculty are going to be working closely with students to develop alternate arrangements where possible, and the college as a whole is going to work to solve issues as they come up." 
Brooks asked for the public's patience as the college navigates these unprecedented circumstances. A number of events have regrettably been canceled out of an abundance of caution and in compliance with the Governor's order. For now, May commencement remains on the schedule. 
"We know graduation is an important event in the lives of our students, and if we need to make adjustments, we'll ensure we make alternate arrangements to give our graduates the public recognition they deserve," said Brooks. 
As the situation evolves, PTC will post any pertinent information related to college plans on the COVID-19 webpage.