PTC Kicks-off One Book, One College Series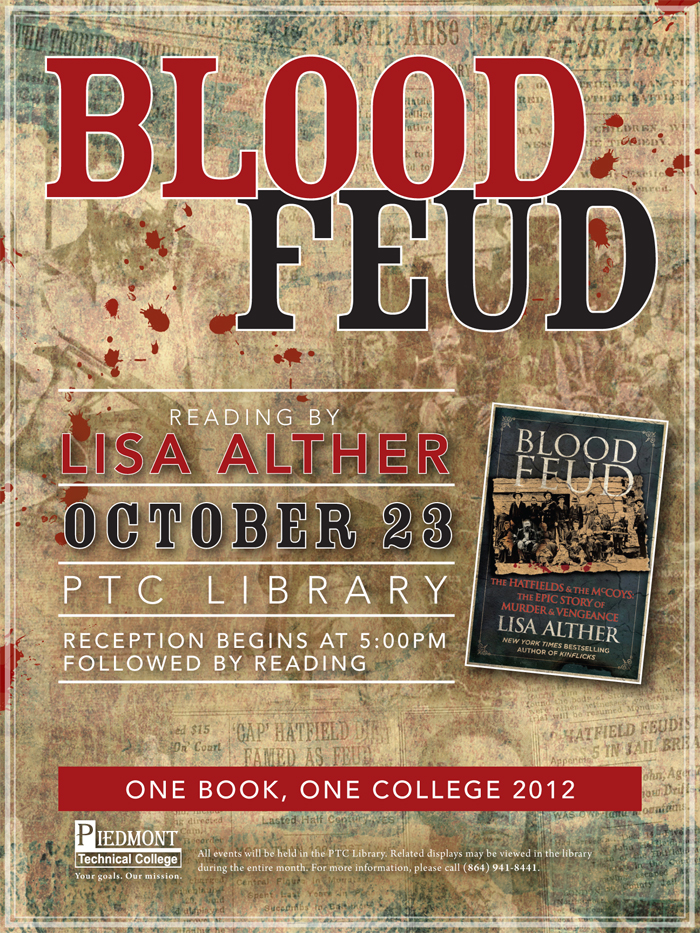 Piedmont Technical College will kick off its One Book, One College series this week with an introduction to this year's spotlight novel, Blood Feud: The Hatfields and the McCoys.
As a part of the college's fifth annual One Book, One College series, the library will host weekly programs addressing the themes of Lisa Alther's fascinating new look at the infamous story of the Hatfields and the McCoys, America's most notorious family feud. For the month of October, the library will present a photography display inspired by the novel, presented by Piedmont Tech photography students and Kendall Adams, commercial art program coordinator.
Other events on the program include a presentation by Hunter Holmes, musician and music historian, who will be playing and discussing the music of Appalachia on Thursday, October 18 beginning at 12:45 p.m.
The premiere event of the month will be Tuesday, October 23 and will feature a reading by the book's author, Alther. A reception will begin at 5 p.m. followed by the reading.
The public is cordially invited to attend all weekly events in the Piedmont Technical College library. For more information, contact Meredith Daniel at (864) 941-8441.