PTC Sponsors Fall Kick-off and Club Fair
Students at Piedmont Technical College were treated to a Fall Kick-off and Club Fair Wednesday. Organizations and clubs on campus provided information to students during the fall kick-off as well as provided a free hot dog lunch. The annual event welcomes students back to class and introduces them to the clubs and organizations available on campus.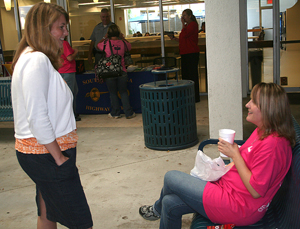 Medical assisting student Brandie Clay of Gray Court, right, enjoys the free hot dog lunch while talking to Morgan Chalmers, health science counselor.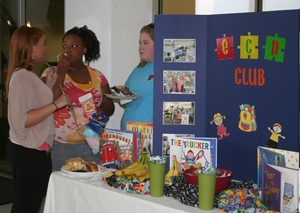 From left, early childhood students Hannah Silver of Saluda, Tiara Brown of Greenwood and Emily Brown of Greenwood prepare the displays for their table.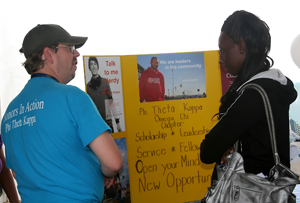 John Eptig, a business management student from Newberry, left, provides information on Phi Theta Kappa to Cherise Daniels, a human service student from Greenwood.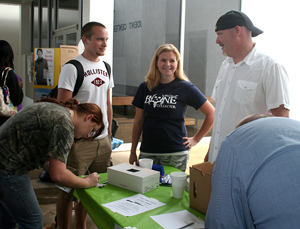 Kerry Jenkins, a welding student from Whitmire, left, and Wesley Spires, a business management student from Ninety Six, get information and enter a prize drawing at the Radiologic Technology Club table. Assisting are, from left, radiologic technology students Hailey Woods of Greenwood and Blake Howard of Abbeville.