PTC Thanks Area Officials with BBQ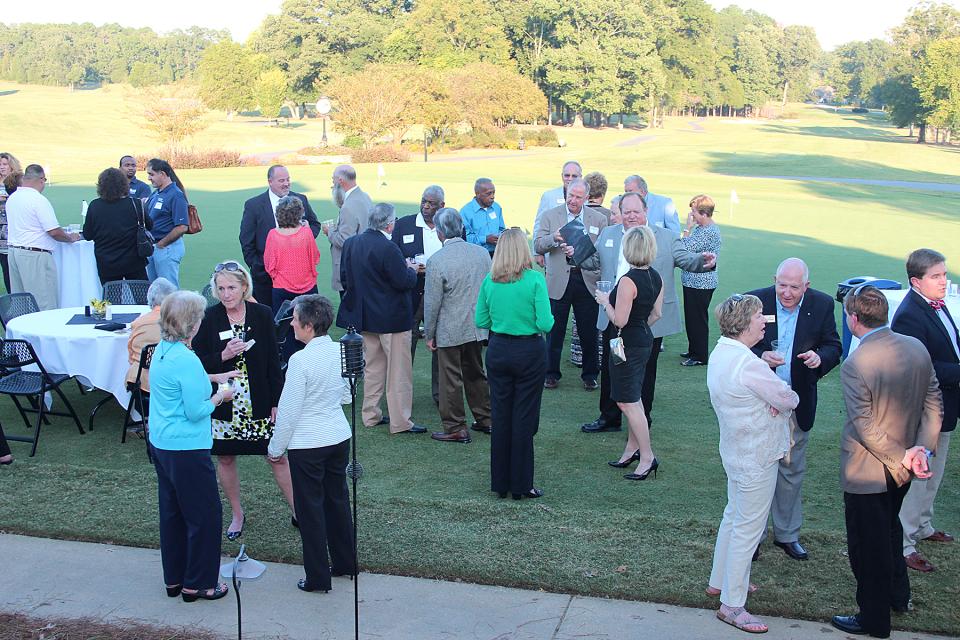 The Piedmont Technical College Area Commission recently hosted a barbecue dinner at Bermuda's at The Links at Stoney Point, for local, state and federal legislators to raise awareness of PTC's vital role in the workforce development of South Carolina's Lakelands region. The event was attended by more than 150 people, including legislative officials, the Piedmont Technical College Area Commission, PTC Foundation Board members and members of the PTC faculty and staff.
"There is a lot of great economic development happening in Greenwood and the surround counties," said Jim Medford, chairman of the Piedmont Technical College Foundation. "At the center of all that sits Piedmont Technical College because we need an educated, qualified workforce to keep up with the demands of all the new and current job opportunities that are available."
The event, which was funded by the Piedmont Technical College Foundation, included a social hour and a sit-down barbecue dinner. Legislators and PTC officials discussed the college's essential function in the region, South Carolina's current economic status and how the college is partnering with counties throughout the region to strengthen economic development efforts.
"It is a great honor to have you here this evening because all of you have had a great impact on what Piedmont Tech has been able to accomplish," said Y. J. Ahn, PTC Area Commission chairman as he welcomed guests to the event. "This has been another good year for the college, but our greatest accomplishment has been the success of our students."
"We have been very blessed to be in an area that has seen a lot of growth," said Dr. Ray Brooks, president of Piedmont Tech. "When one county grows, other counties benefit because we share a workforce across the seven counties."
Speakers for the event were Morgan Fultz of Due West and Jeremy Houchins of Greenwood, both recent graduates of Piedmont Technical College.
"I was truly successful in my Piedmont Tech journey because I have learned," said Fultz. "It never ceased to amaze me what an amazing and powerful community of people that Piedmont Technical College has."
"During my time in the electronic engineering technology program, I learned critical thinking skills that I can apply not only to my future classes, but to my career, my marriage and many aspects of my life," said Houchins. "I've come to understand that the glass is neither half full or half empty. It is twice as big as you need."