PTC Welcomes Students Back to Class
Students at Piedmont Technical College recently headed back to class. Interested students still have time to enroll for Late Term, which begins September 26.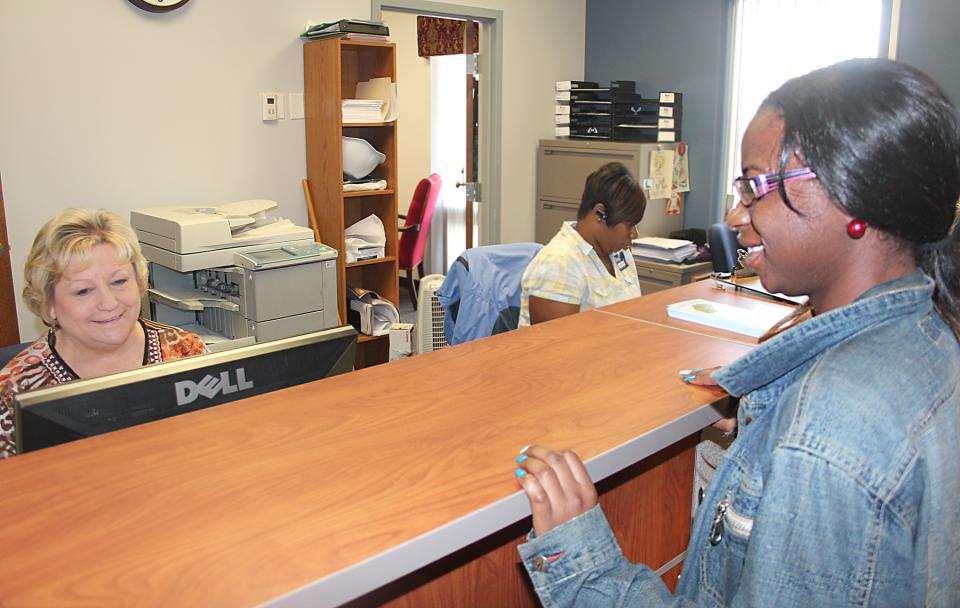 Abbeville resident Khree Greene, an associate degree nursing student, right, receives assistance from financial aid specialist Carolyn Kelley.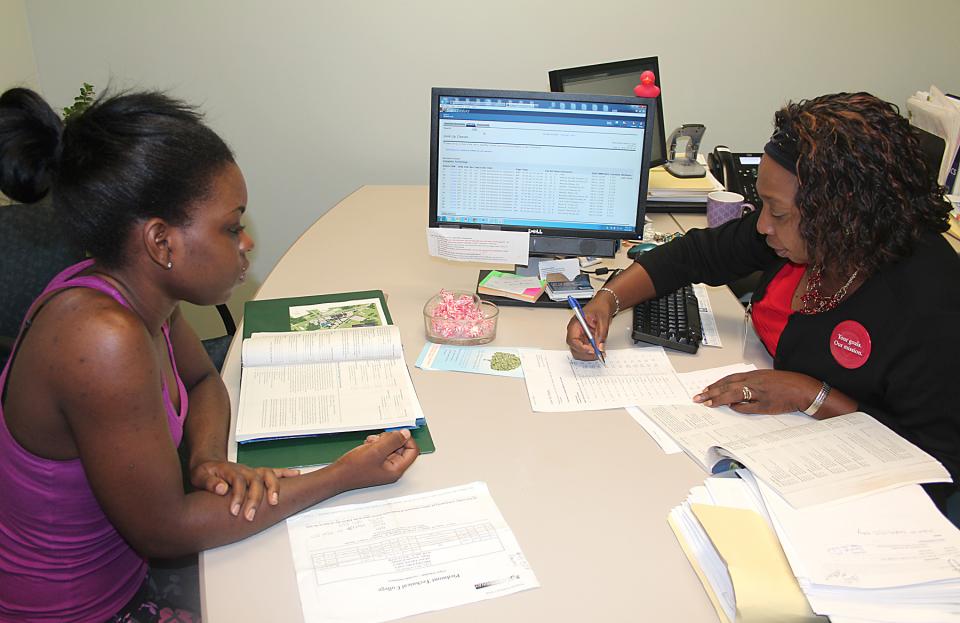 Associate in Science student Ariel Fuller of Clinton, left, adjusts her schedule with help from counselor Sharon Saxon.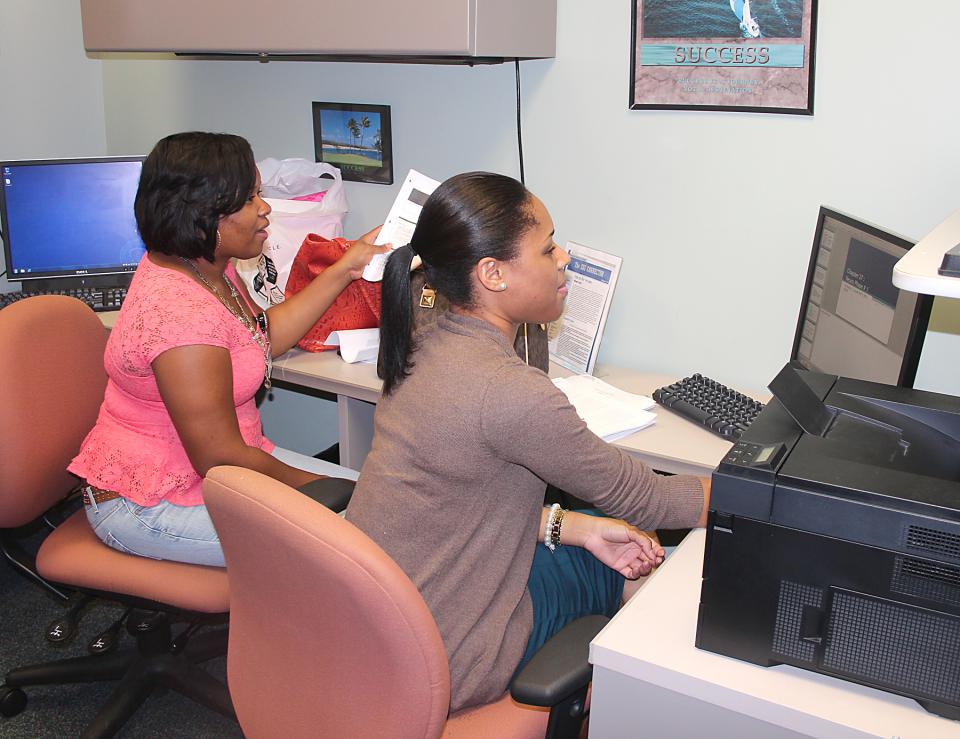 Practical nursing students Shaantel Brown of McCormick (left) and Porcha Anderson of Edgefield prepare for class.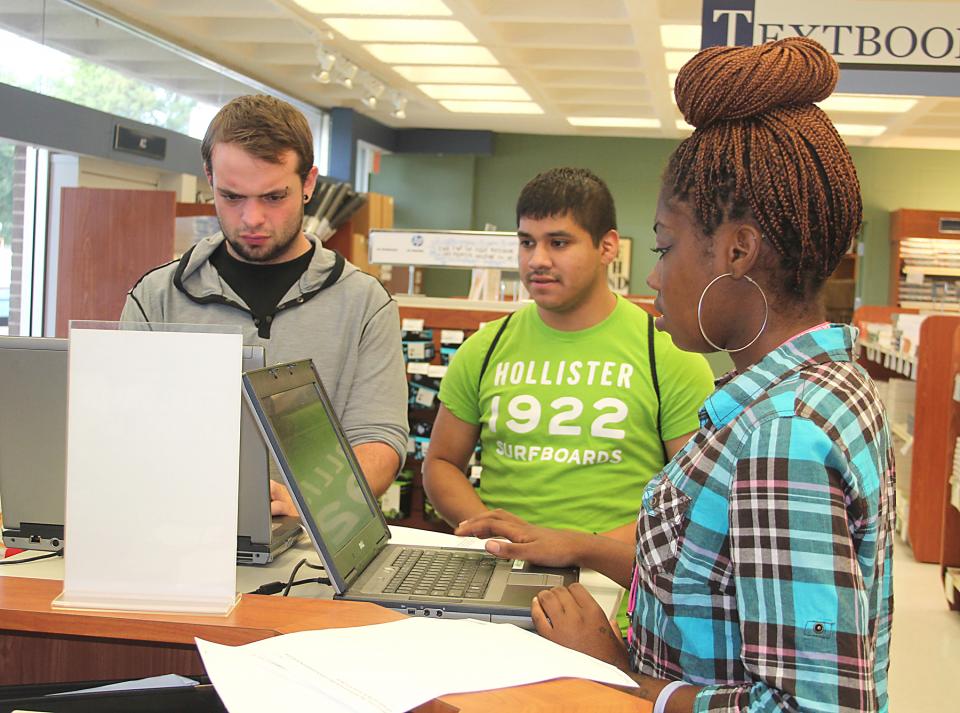 Cam Grogan, an Associate in Arts student from Salem, Horacio Delapaz, an associate degree nursing student from Saluda, and Alacyess Hill, a phlebotomy student from Greenwood, search for books in the campus bookstore.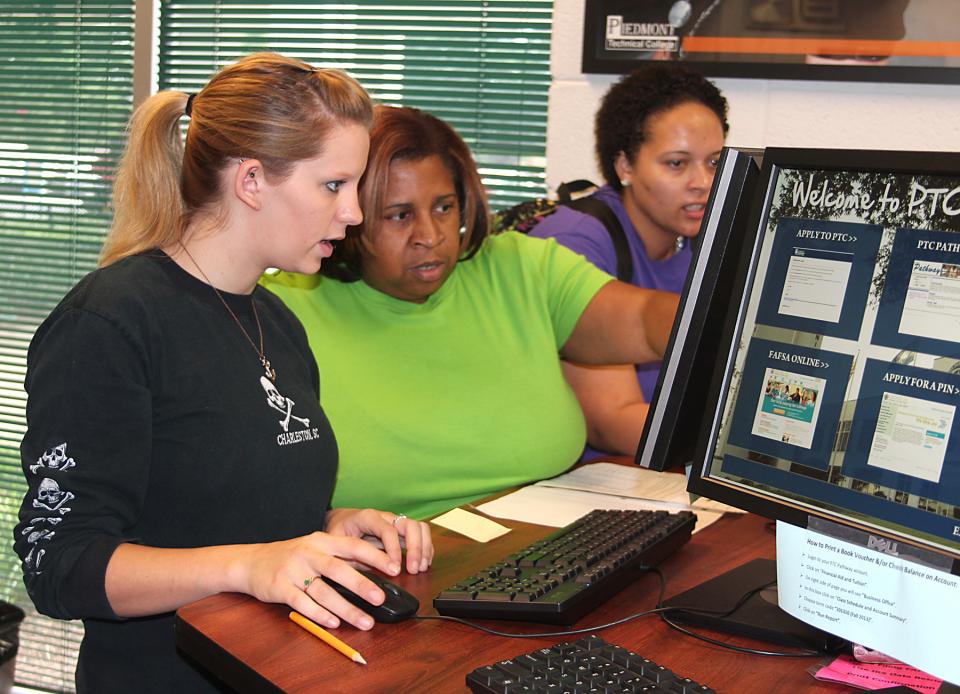 Pharmacy technology student Kimberly Lawson from Newberry, left, receives help with her schedule from admissions specialist Vernessia Wideman.