PTC Welcomes Students Back to Class
Students at Piedmont Technical College recently headed back to class. Interested students still have time to enroll for Late Term, which begins September 27.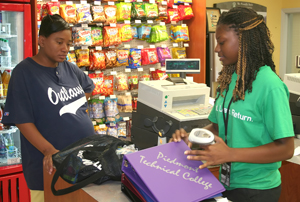 Medical assisting student Tammy Roberts from Abbeville, left, checks out at the bookstore with the help of Whitney Nicholson, a surgical technology student from Bradley.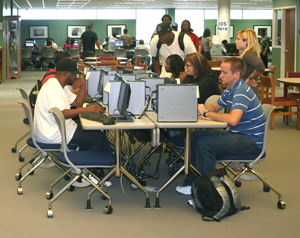 Students took advantage of the computers located in the Information Commons between classes.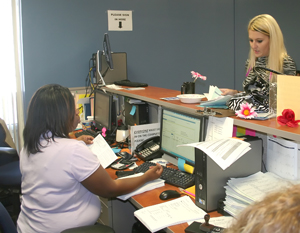 Ware Shoals resident Paige Bates, an associate degree nursing student, right, receives assistance from financial aid work-study Tonya Calliham, an early care and education student from McCormick.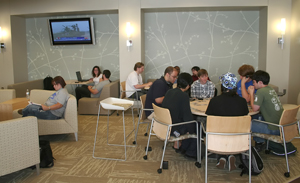 Students relaxed in the newly renovated Student Center between classes.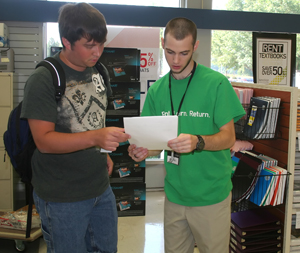 Computer technology student Robert Hanke from Greenwood, left, gets help finding the books he needs from Jesse Gowan, a pharmacy technology student from Greenwood.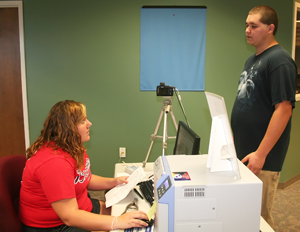 Welding student Darren Ladd of Laurens, right, receives parking sticker from Jessica Ford, a respiratory care student from Honea Path.