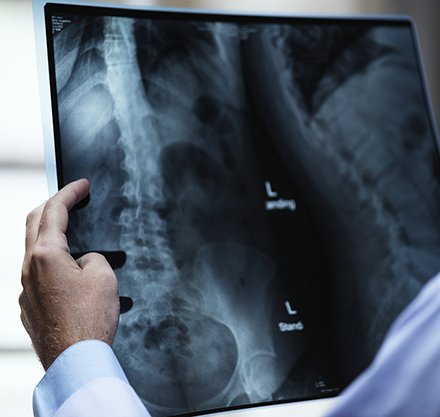 Study: Workplace Skills Gap Most Profound in Health Care Fields
April 5, 2018
April is National Community College Month, and the College Promise Campaign has called for four weeks of action to build public support for free community college. For Week One of this College Promise Month of Action, Piedmont Technical College is highlighting the latest identified skills gaps, which indicates areas of opportunity for individuals who obtain targeted credentials.
A study by Burning Glass Technologies and published last month by the U.S. Chamber of Commerce found the country's most profound workplace skills gaps exist in health care occupations. "This is particularly true among higher-skill practitioner roles where openings exceed available workers by more than 40 percent," the study, titled Different Skills, Different Gaps, noted. "This is by far the most dramatically expanding skills gap in our research."
According to the study, more than 1 million health care jobs go unfilled because there are not enough qualified workers applying for them. The authors broke it down to estimate that the physical therapy field is short by 52,000 qualified workers, occupational therapy by 24,000, and physician/medical assisting by 23,000. These fields are expected to grow by 25 percent over the coming decade, up to five times faster than the job market overall.
Another critical skills need area is in business and financial operations, including accounting. Many jobs in these fields were considered middle-skill positions. However, many now are requiring special certifications and/or a bachelor's degree to start.
"In some cases, this is driven by increasing skills requirements for a role, whereas in others it may be that hiring managers are raising standards to bring on more credentialed candidates during a slack labor market," the study said, adding that some employers may be using bachelor's degree as a proxy for soft skills.
Surprisingly, manufacturing did not show significant gaps in this particular study. However, its authors felt it was important enough to note otherwise:  "Though our data suggests otherwise, manufacturing employers consistently cite a deep shortage of production workers with the skills and qualifications they need." They posit that this is probably due to rapidly changing skills requirements that have not kept pace with collected data.
Industries in our region confirm to Piedmont Tech that they continue to experience skills gaps, especially in advanced manufacturing, including mechatronics. Mechatronics is a hybrid skill set that comprises electronic, mechanical, robotics and information system technologies.
The study's authors concluded that, at a minimum, there is a strong need for improved access to affordable, postsecondary education, training and credentialing opportunities: "We need better alignment between the changing workforce needs of the economy and our education and workforce systems."
For information about the broad range of academic opportunities available at Piedmont Technical College, visit us online.