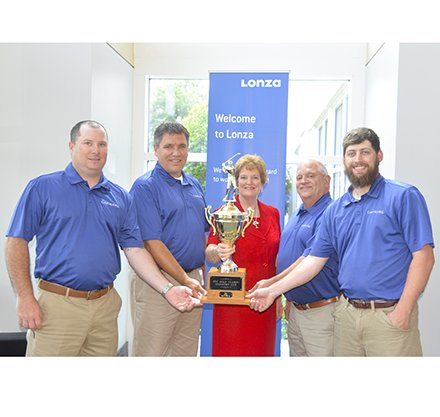 Team from Lonza Wins Industry Cup in PTC Foundation Golf Classic
May 24, 2018
Sometimes, if you're lucky, a day at the office turns out to be a magnificent day on the links. And sometimes, if you play well, you get all the glory. The Piedmont Technical College Foundation held its 26th Annual Golf Classic last month, and a team from Lonza in Greenwood took one of the event's top prizes ― The Industry Cup.
The PTC Foundation Golf Classic, held at The Links at Stoney Point, raises money for student scholarships.
Fran Wiley, assistant vice president for development with the Piedmont Technical College Foundation and tournament coordinator, presented the enormous trophy to the winning foursome from Lonza:  Jonathan Baker, Larry Luepke, Tim Ott and Cameron Truelock.
"This team not only owns bragging rights but also gets custody of this fine trophy until next April," Wiley said. "To celebrate the overwhelming support of our participants, as well as the tireless efforts of PTC faculty and staff, the Foundation is creating a new scholarship ― the PTC Golf Classic Faculty and Staff Scholarship."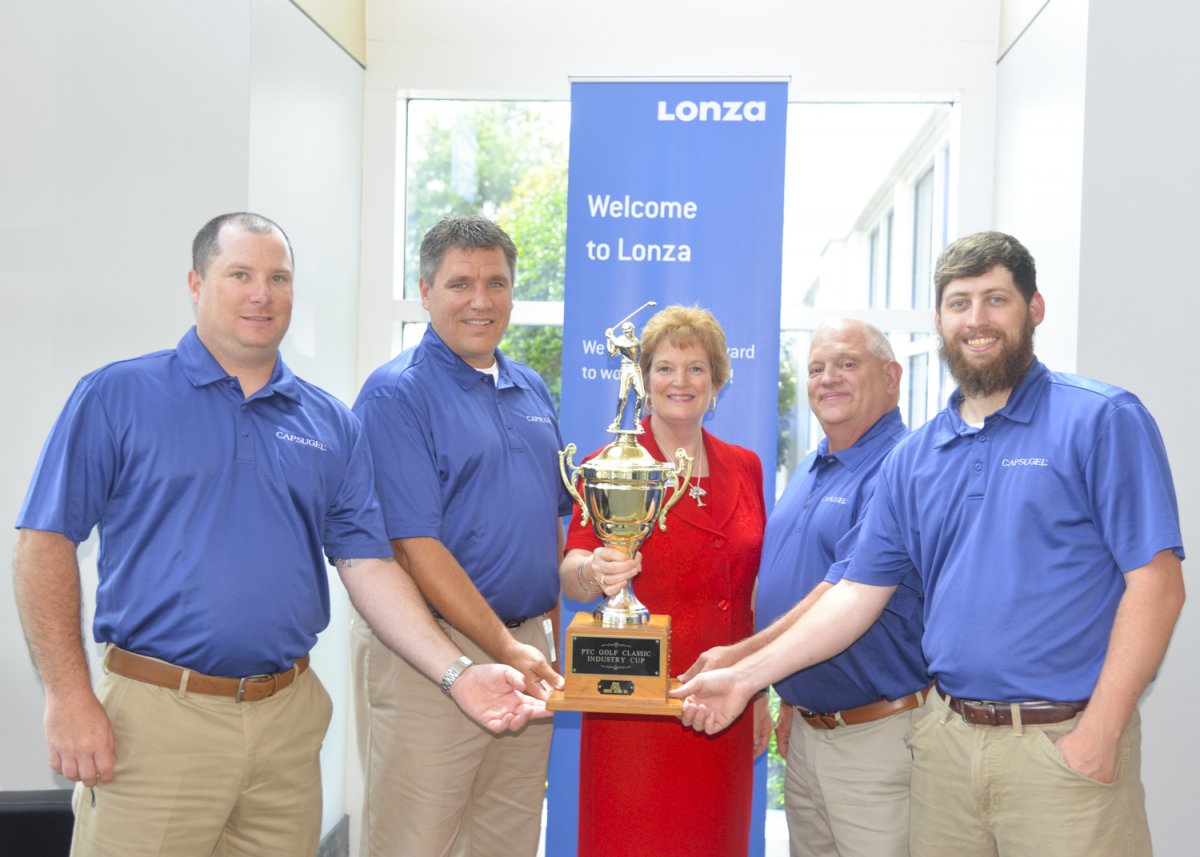 PHOTO CAPTION
Pictured from left: Jonathan Baker, Larry Luepke, Fran Wiley, assistant vice president for development, PTC Foundation, Tim Ott and Cameron Truelock