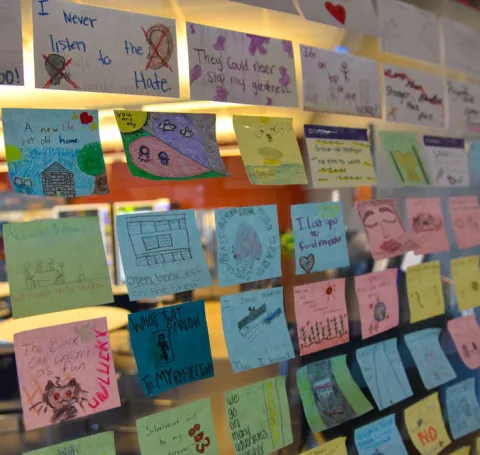 A 'Trust Fall' into the World of Words at PTC
From day one of Ian Levine's fall semester English class, students were invited to suspend their fears and blindly, albeit metaphorically, fall back, because he absolutely will catch them. Feeling safe in class has made all the difference to Levine's students on the Newberry County Campus of Piedmont Technical College (PTC). They are excited about language and expressing themselves in a number of forms, including "mémoires," extreme micro-stories from their personal lives. "Micro" in this case means six words, an abbreviated — and challenging — sort of haiku.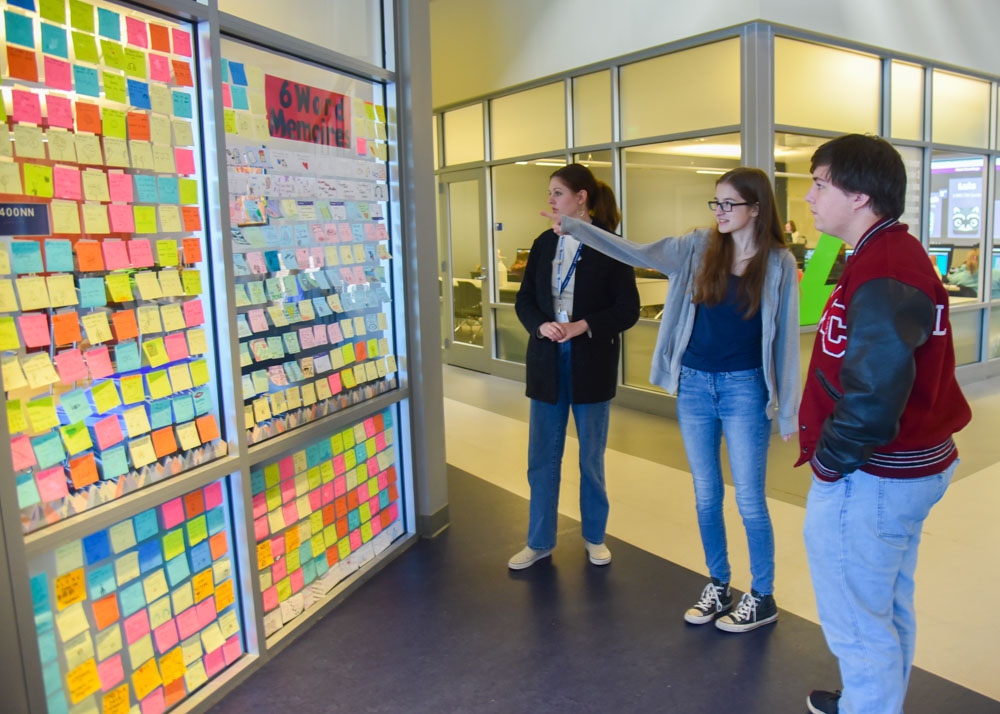 Student Grace Livingston enjoys the creative challenge of the mémoire assignment. "You don't have a lot of words to express what you are getting across," she said. "I think about English as an artform."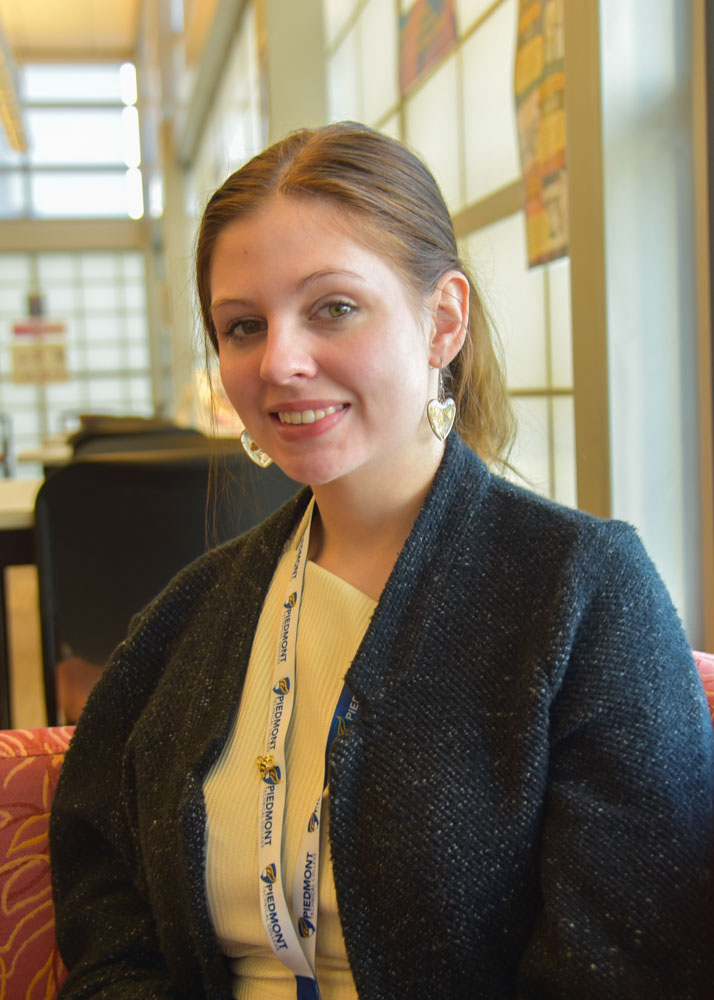 Being a neurodivergent thinker who experienced hardship in childhood, Livingston noted that many of the mémoires are inspiring and suggest that recovery is possible after some personal trial. 

"All people have been through hard times," she said. "These exercises help process the feelings. It's almost therapeutic."

"I never listen to the hate," proclaims one mémoire on a posted sticky note. "I lost you to find myself," states another. "Best investment possible is in yourself," adds another. 

Levine's encouraging and nonjudgmental teaching style puts his students at ease. He will gently coax participation from the shyest students but never force them to speak up in class if they aren't comfortable doing so. And he never casts any individual in a negative light. 

Drew Longshore is in his third year at PTC, and Levine's class has been near life-changing for him.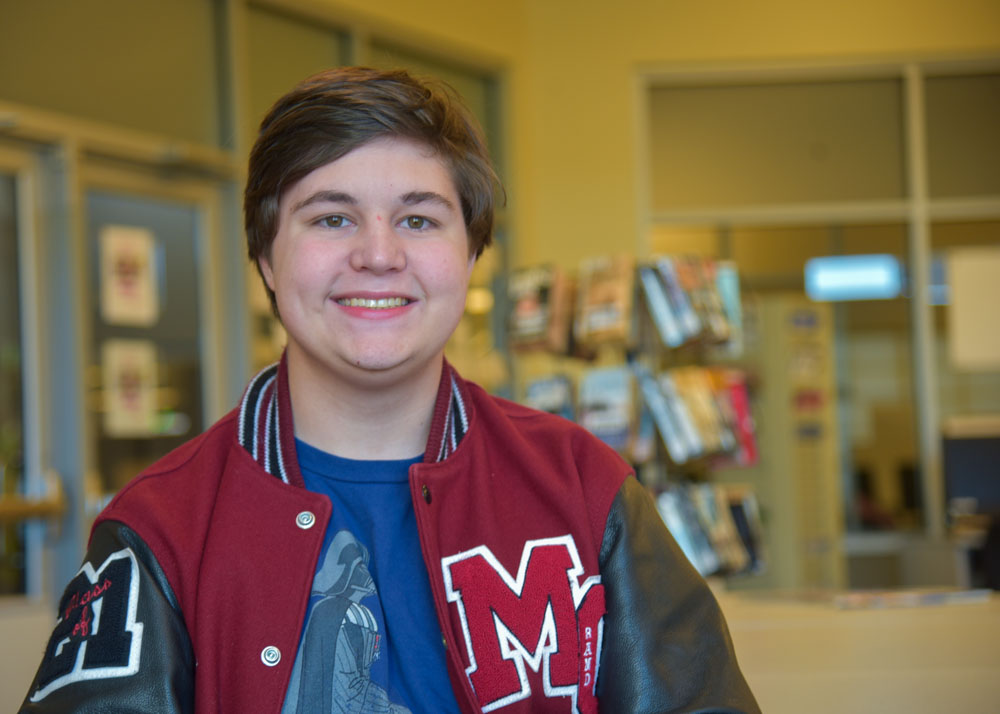 "Ever since high school, I have hated English," he said. "I even debated not going to college because I dreaded taking it. Now it is one of my favorite classes."

Dual Enrollment student Abby Boster noted that Levine always begins his class with some form of engagement.

"Out of nowhere, he gets us thinking, and he pays attention," she said.

"He won't tell you that you are wrong, but he will find a way to painlessly connect you with the correct answer," Livingston added. 

"He doesn't say 'Can you make sense of this?' Instead he says 'Am I making sense? Do I need to find a better way to say it?'" Longshore said. This puts the responsibility to understand on the instructor and not the student.

The students agreed that it's reassuring to be corrected without being embarrassed or singled out in front of the class. It makes them more likely to actively participate. In a word, it's safe.

Introducing the mémoires, Levine asked the class to compose 10 lines of writing to convey a thought or idea, each line containing only six words. When completed, he asked them to select their favorite line and write it on an index card. Then he invited the students to draw an image to augment what they wrote. When all was said and done, the mémoires were posted on colorful sticky notes in the college lobby for all to see and enjoy.

Levine modestly prefers that the full focus of this article be on his students, but they won't have it. Their consistent and resolute high praise make it impossible not to seek comment from the instructor himself.

"Most of us have had a teacher who embarrassed us, and we didn't feel safe in their classroom," Levine said. "It was experiences like that that motivate me. How can a student allow you to enter their mind or change their mind if they don't trust you? The more you trust someone, the more they will let you in."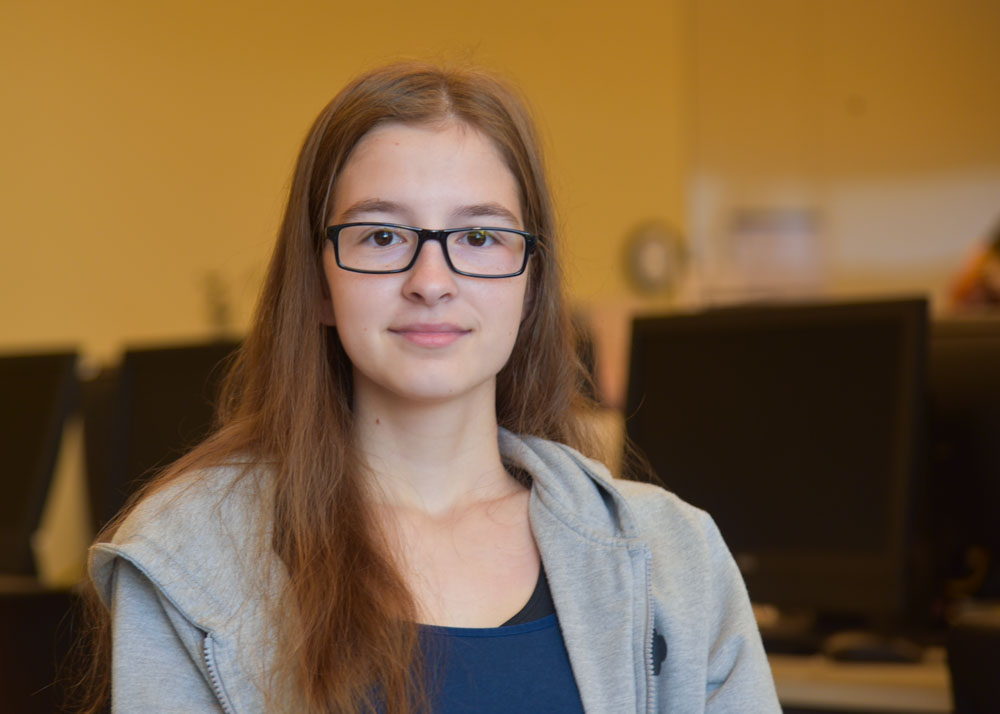 Boster especially appreciates Levine's sincere interest in each individual student's education and experience.

"He remembers everybody's name, and he pays extra attention when we need it," she said. "He is always there to help. He will stay after class if needed."

Levine sees his relationship with his students as an ongoing process that requires the fuel of engagement to keep it running smoothly. "Every day, I think about how I can build on this relationship so I can really teach. It's all cumulative. … Some of my favorite teachers were silly. They took the seriousness out of learning, which helped me relax."

"I look forward to whatever he has planned for us," Longshore said. "He always finds some way to make it fun."

Livingston noted that Levine's easy manner removed a lot of anxiety about attending college for the first time. "He was my first class as a Dual Enrollment student, and I really like him," she said. "He gives us a connection with writing and makes it fun."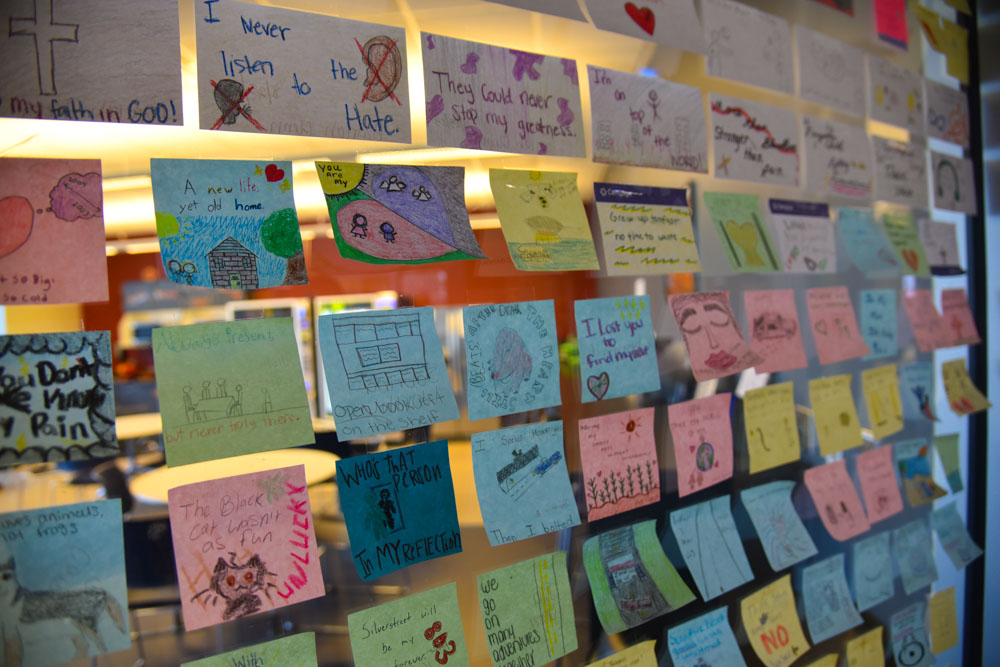 It all comes naturally to Levine. He clearly loves his job.

"Sometimes I will catch myself humming or singing or whistling," he said. "I am so happy that I can barely contain myself, and I always look forward to coming to work."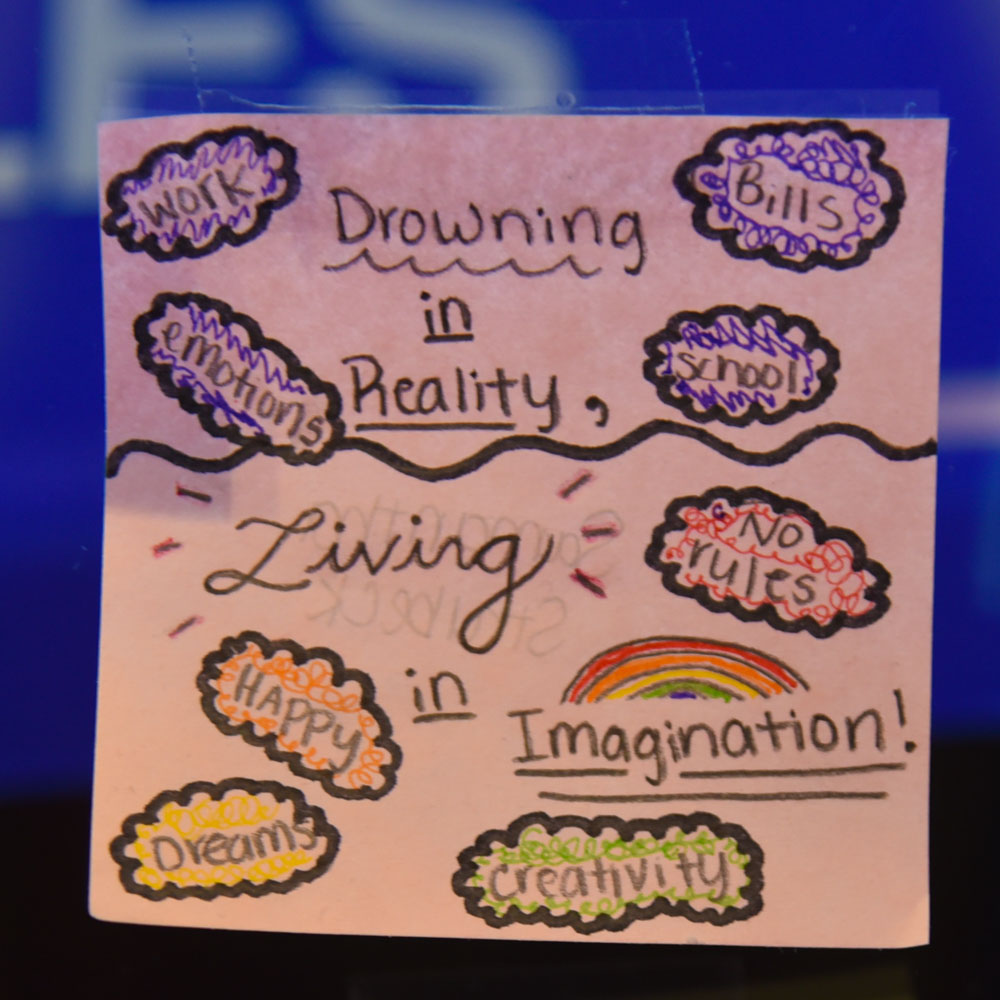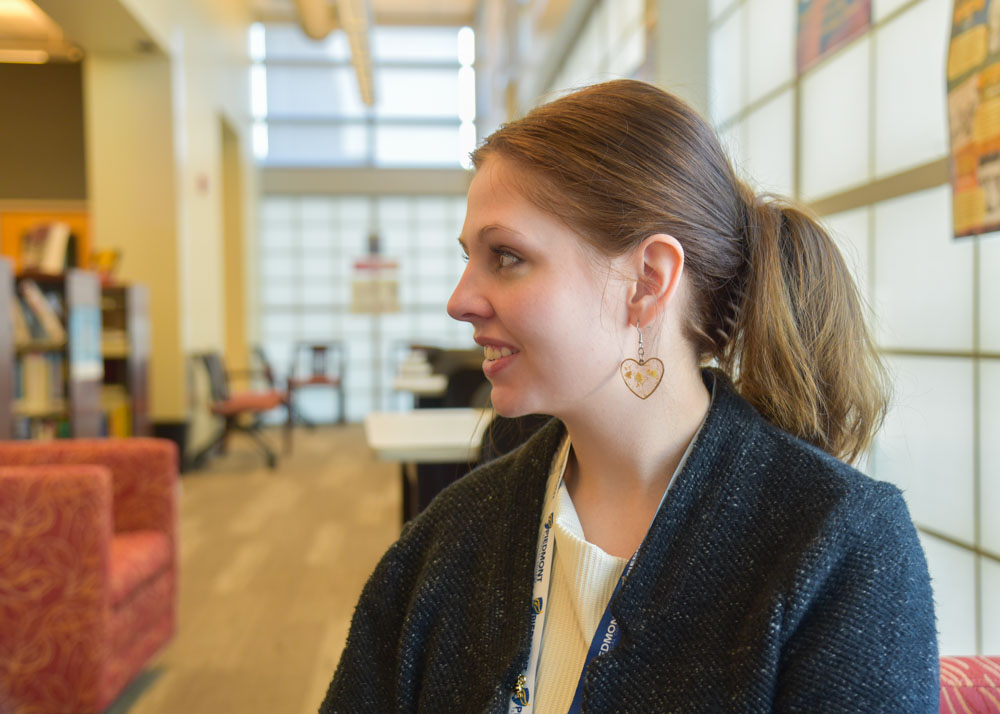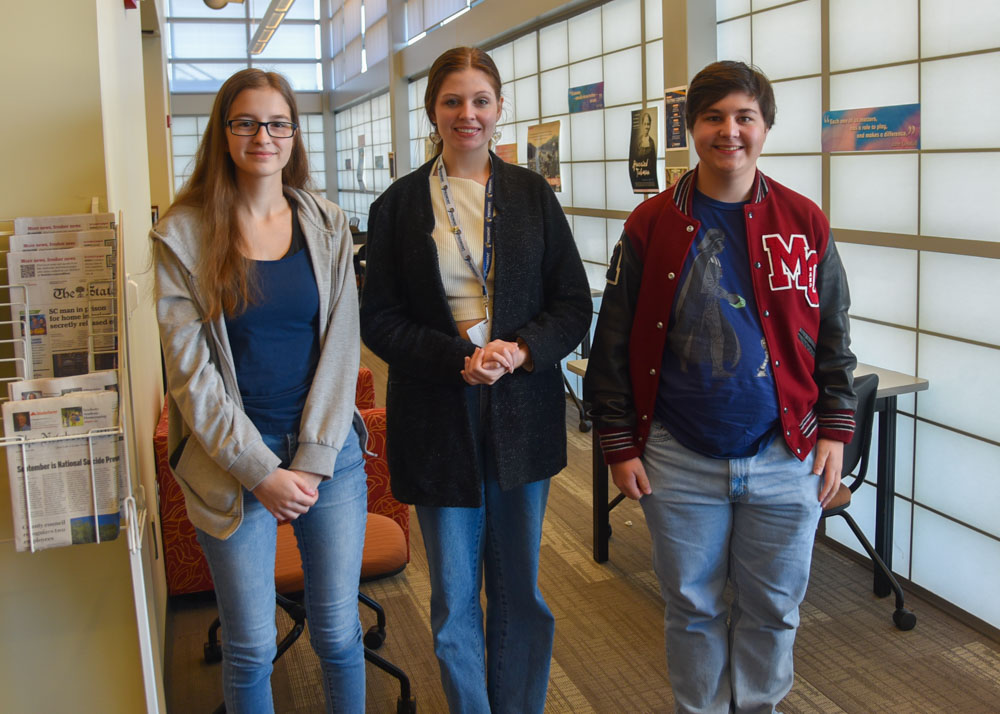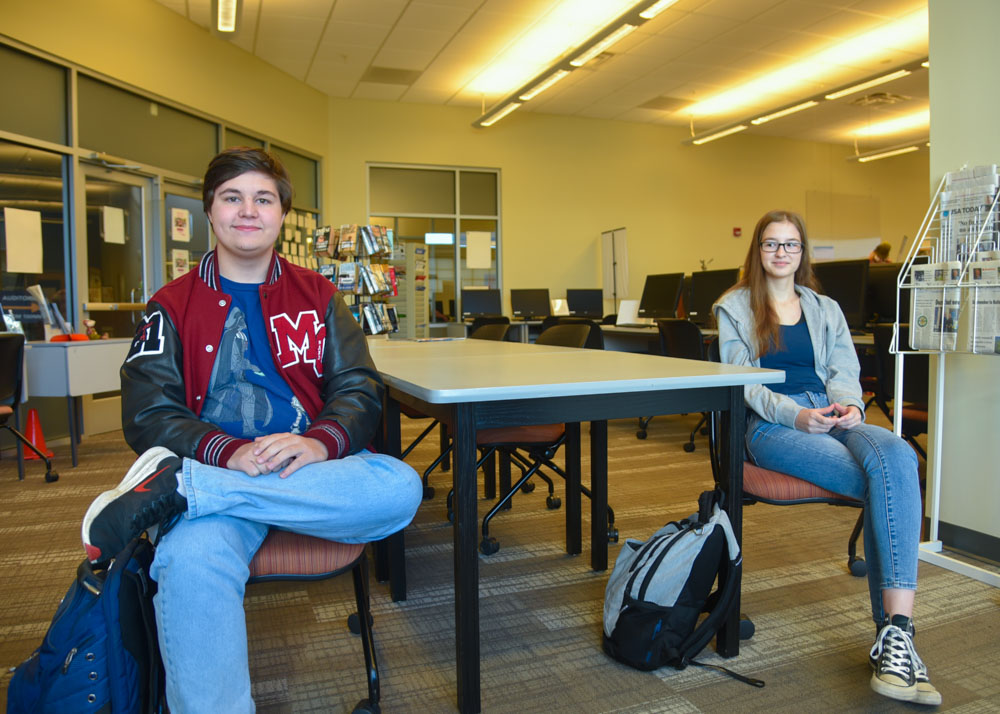 PHOTOS:  
•    Livingston, Boster, and Longshore discuss the memoires posted in the Newberry campus lobby
•    A sampling of the memoires
•    Student Grace Livingston
•    Student Drew Longshore
•    Student Abby Boster