Associate in Arts & Associate in Science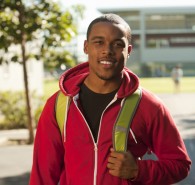 Each year, hundreds of students transfer credits earned at Piedmont Tech to four-year colleges and universities all over the region. Completing a transfer program at Piedmont Technical College will give you a tremendous advantage as you step toward a bachelor's degree.
Featured Profile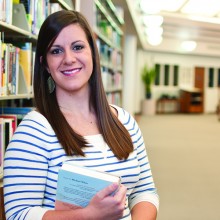 Transfer Degree Major

"When I moved on after two years at PTC, all my classes transferred. I didn't even realize how much Piedmont Tech had prepared me until I got to Clemson. I established a strong foundation here, so when I moved on, I was confident in myself, and I knew that I could do it," she said.
Why Start at PTC?
There's no getting around it. A four-year degree can be expensive. But by completing a portion of your education at PTC, you'll save thousands. And best of all, when you graduate from your destination school, you'll have the same degree as someone who started there as a freshman--without the debt.
Plus, you'll get personal attention from experienced faculty right from the start. So when you arrive at your destination school, you'll be better prepared to excel.
What are the Benefits?
Starting coursework at Piedmont Tech can be beneficial for students who ultimately want to pursue a bachelor's degree at a four-year university for a variety of reasons. PTC's bridge agreements are designed to make your transition from PTC to a four-year college as seamless as possible and to increase your likelihood of success once you're enrolled at your chosen institution. Piedmont Technical College currently has bridge agreements in place with the University of South Carolina, College of Charleston, Erskine College, Lander University, and Newberry College.
Cost Savings and Convenience
If you complete a portion of your education here, you'll save thousands in tuition costs and fees. And with lots of financial aid options and a tuition payment plan, we work to make higher education affordable for everyone.
Plus, with seven locations, chances are that you'll be able to take many of your courses close to home to save on housing and commuting costs. Our extensive selection of online courses make getting your start at Piedmont Tech even more convenient.
Did You Know?
High school students applying to college are judged on their high school GPA, class rank and performance on the ACT or SAT. But as a transfer student, most four-year institutions will only look at you Piedmont Tech GPA for admissions purposes--and some may only look to see if you've earned an associate degree. You may have a better chance of getting into your top school as a transfer student.
Seamless Transfer Experience
As part of the University Transfer offerings, Piedmont Technical College also has eight bridge programs in place with college and universities all over south carolina. If you know where you're headed, these programs are a great way to ensure you're getting exactly the coursework you'll need when you transfer.
Locations: