Cost & Financial Aid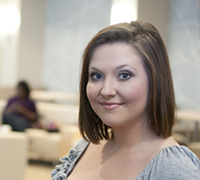 With the lowest tuition cost of any college within our region, plenty of financial aid options and a payment plan designed to make paying for college easy, Piedmont Technical College makes investing in your future affordable.

Tuition and Fees
At PTC, we strive to keep our tuition affordable. Learn about our tuition rates, then compare our cost to other institutions in South Carolina.

Financial Aid
Need help paying for college? Most of our students receive some form of financial aid, so it's likely that you'll qualify for financial aid, too. Learn how to apply for aid. »

How much of the cost can financial aid cover?

The Federal Pell Grant program provides need-based grants to promote access to postsecondary education. Financial need is determined by the U.S. Department of Education using a standard formula, established by Congress, to evaluate the financial information reported on the Free Application for Federal Student Aid (FAFSA).
Available to South Carolina residents who meet the required eligibility criteria, Lottery Tuition Assistance was created to provide a supplemental source of aid. Unlike the Pell program, Lottery Tuition Assistance isn't dependent on income, so if you're over the threshold for Pell, you can still receive assistance through LTA.
Net Price Calculator
PTC provides a net price calculator to give students and families an estimated cost of attending college. These estimated costs include living expenses beyond the tuition, fees, books and supplies that students pay directly to Piedmont Technical College to help with budgeting for students planning to attend college full-time.
Scholarships
Many scholarships are available to current students after they have completed 12 credit hours in their program major at Piedmont Technical College and have earned an acceptable GPA (Grade Point Average). Most scholarships are based on academic achievement and financial need. PTC also offers several scholarships to high school seniors.