Human Services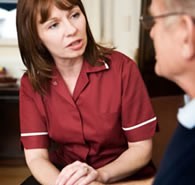 One of the helping professions, a Human Services major will prepare you to work in a variety of service delivery agencies. With instruction designed to help you develop an understanding of the social and psychological influences on human behavior, you'll be receiving the training you need to help others for a living.
Featured Profile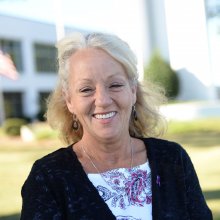 Human Services Major
Graduation Date: May 2016
After an eight-year stint in the Navy, Sandy Webb worked as a machine operator at Avery Dennison for 22 years until the unthinkable happened.
Career Information
Career Tracks
Entry Level Average: $28,850
86% placement rate for 2014 - 2016 graduates 
Good opportunity for advancement within an organization as additional credentialing is obtained
Entry Level Positions
Mental Health Technician
Chemical Dependency Technician
Gerontology Activity Director
Program Information
Students can choose from a variety of electives that offer additional training for their particular area of interest. Graduates are prepared to work as entry level professionals in many different helping fields including the fields of mental retardation, mental health, addictions, aging, recreation, case management, and abuse. You'll also complete a field placement, which will provide you with the opportunity to work at a variety of social service agencies in order to practice the skills you've learned under the supervision of professionals employed in the field.
Locations:
Video