Deferred Action for Childhood Arrivals (DACA)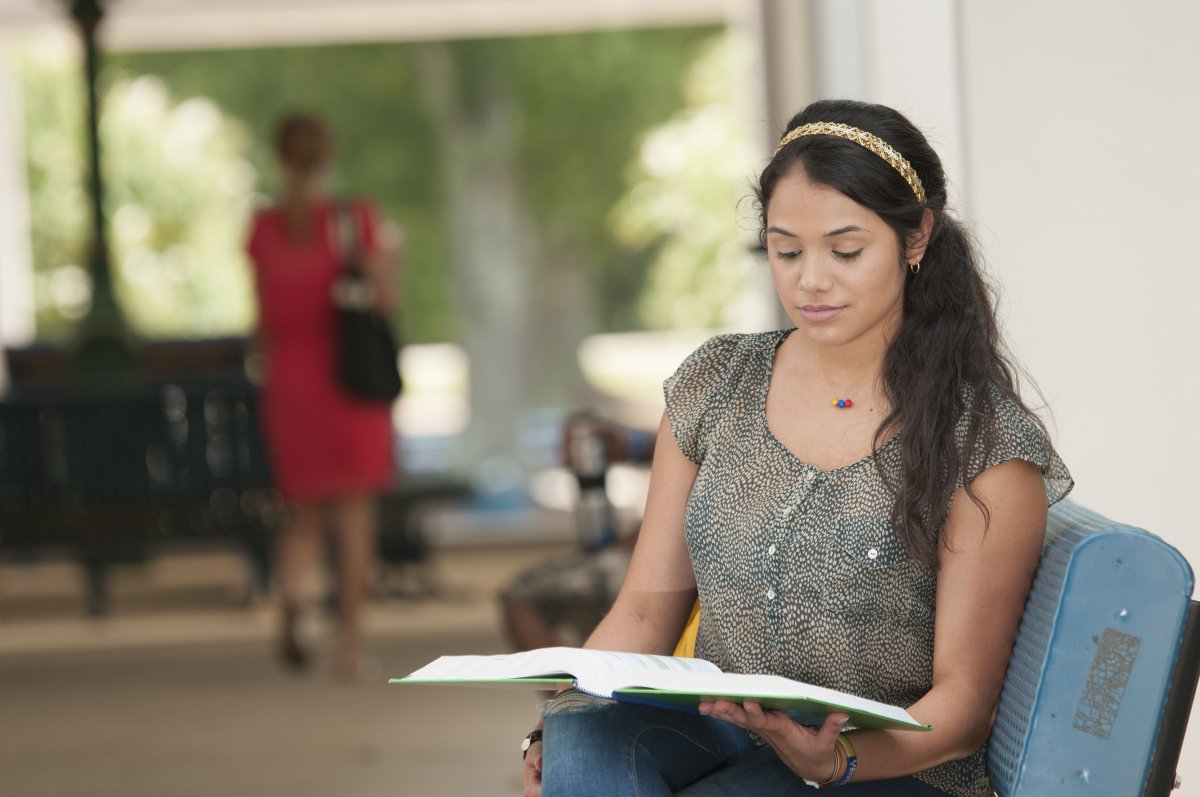 More About DACA
Other Helpful Links
1. Apply for Admission
Select one of the following application methods:
Please Note: PTC is currently discouraging DACA recipients from choosing majors in the Health Science, Nursing and Public Service divisions because workplace testing requirements and background checks will make securing employment in these fields difficult, if not impossible, for an individual who is not a U.S. citizen. Based on current South Carolina law (June 2014), DACA students are unable to obtain certifications and state licenses that are required for these majors.
2. Submit the following official documentation to the Admissions Office
Employment Authorization Card
"Valid for Work Only" Social Security Card
These documents will be verified through the federal SAVE (Systematic Alien Verification for Entitlements) program to confirm your eligibility for enrollment at PTC.
3. Submit Your Transcripts
Once your application is filed, you must submit an official copy of your high school transcript or GED and any college transcripts. All applicants are required to have official transcripts sent to Piedmont Technical College. Transcripts may be delivered by mail, email or in person. If delivered in person the transcript must be sealed. If delivered via email, the transcripts must come directly from the academic institution. Please review the following for more specific transcript submission details.
All Official College Transcripts should be submitted to the student records office.

Email Submissions: srecords@ptc.edu
Mail Submissions: Attn: Student Records, P.O. Box 1467, Greenwood, SC 29648

All Official High School Transcripts and GED Transcripts should be submitted to the Admissions Office. Contact the issuing institution to have copies sent to Piedmont Tech.

Email Submissions: admissions.a@ptc.edu
Mail Submissions: Attn: Admissions Office, P.O. Box 1467, Greenwood, SC 29648
Note: Although PTC prefers your official transcript for more accurate course placement, the college will accept a copy of your High School/GED diploma as verification in lieu of the official transcript for Admission purposes. Note that an official transcript may still be required to receive certain forms of financial aid.
If you completed high school outside the United States, please contact the Admissions Office about required documentation.
If you completed college/university coursework outside of the United States, your transcripts must be evaluated by a NACES (National Association of Credential Evaluation Services) member evaluator. A list of agencies can be found at www.naces.org.
4. Complete or Exempt the Placement Test
Unless waived by college personnel, you will need to take the placement test. Remember: this test is not pass/fail. The test is used to help determine which courses you should take when you start at PTC.
To register for testing, follow these instructions. If you have any questions about the placement test, please contact the Testing Center by phone at 864-941-8748 or by email at TestingCenter@ptc.edu.
​The Placement Test may be waived when a student meets one or more of the following criteria:
A High School GPA of at least 3.0 waives the Writing and Reading portion.
A grade of "C" or higher in a college-level English course from a regionally accredited or approved institution.
Earned an associate, bachelor's degree or higher from a regionally accredited institution.
A minimum score of 20 on ACT English and Reading waives the Writing and Reading portion.
A minimum SAT score of at least 450 on Verbal (or Critical Reading) waives the Writing and Reading portion.
A minimum GED score of 165 for Reasoning Through Language Arts and Mathematical Reasoning beginning with the 2016 GED.
To schedule a test appointment at any other PTC location, contact your local campus.
Once you have completed your Placement Test, be sure to speak with an Admissions Counselor to confirm you are ready for advising and registration.
5. Attend Advisement/Registration
New students need to meet with an Enrollment Advisor to discuss career goals and register for classes. Your acceptance letter to the college has a link to book your appointment. After your conversation, you'll register for classes and receive a printed schedule and a statement for tuition and fees.
Other Reminders:
In choosing a major, please be aware completing certain programs may extend beyond two years. Also, certain programs in Health Science and Public Service may require additional State certification and background check that could present some challenges in securing employment.

Attend an Orientation program. Our new student orientation will provide you with the information you need to make your college experience a positive one. Click here for more details about our live and online options.

Obtain your PTC Identification Card. ID Card & Parking Sticker information here.

Purchase your books and supplies at the PTC Campus Shop or online at www.ptc.bncollege.com. Books are also available for purchase at any County Campus. Please check for dates and times.

Pay your tuition and fees by the assigned deadline to avoid being dropped from classes. Note that as a DACA recipient, you are not eligible for state or federal financial aid, including Pell grants, lottery, loans, etc. DACA recipients must also pay the out-of-state tuition rate. See the Financial Aid section of the website for complete information on tuition and fees. We do encourage you to seek other private scholarships to assist with tuition costs.

The DACA program is new, and how the state of South Carolina interprets this program is subject to change. Furthermore, immigration reform is constantly under discussion, so DACA students should stay up to date about their rights and obligations as this area of law continues to evolve.
Need help?
Stop by any of our seven campus locations, or just give us a call. The main admissions office is located on the Greenwood Campus.
Room 101B, Greenwood Campus | Phone: (864) 941-8369